Pigeon Forge Vacation Rentals (13 )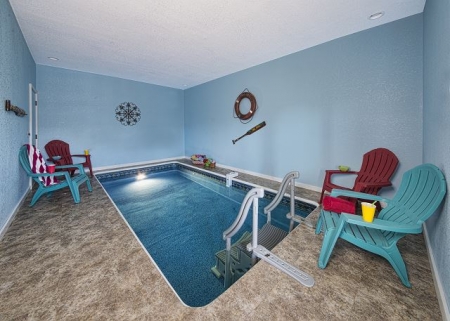 1 Bedroom | 2 Bathrooms | 6 Sleeps | Cabin
Come and experience the ultimate vacation in the Smokies in this brand new luxury log home just built at the top of Sherwood Fo ...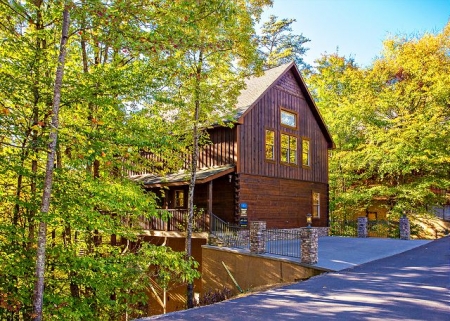 3 Bedrooms | 5 Bathrooms | 13 Sleeps | Cabin
From the moment you step inside Majestic Forest, you will notice the professional décor and all the recently new and updated f ...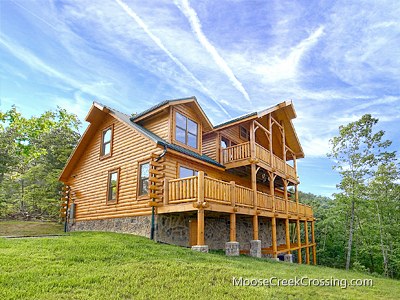 4 Bedrooms | 3 Bathrooms | 20 Sleeps | Cabin
A View to a Dream is the getaway you deserve. Treat yourself to the perfect combination of privacy, great mountain view, and Lu ...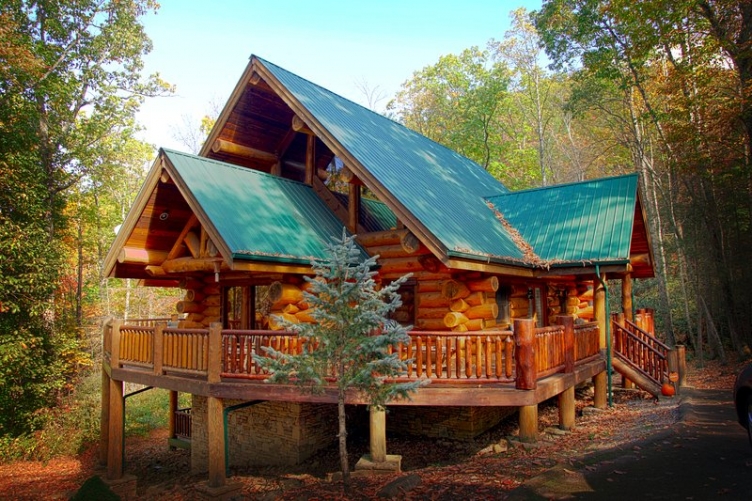 5 Bedrooms | 4 Bathrooms | 14 Sleeps | Cabin
The cabin is uniquely built from tree logs stacked together to form walls, stone foundation supports log columns with wrap-arou ...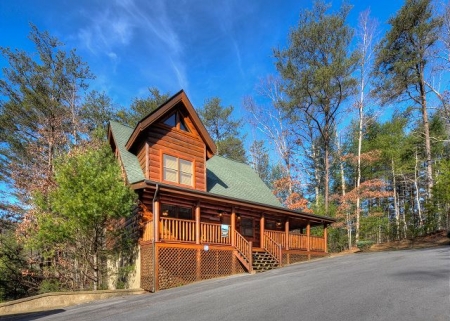 2 Bedrooms | 2 Bathrooms | 10 Sleeps | Cabin
Step into the magical refuge of Enchanted Forest. This luxurious 2 bedroom, 2 bathroom, plus loft, log cabin is nestled among v ...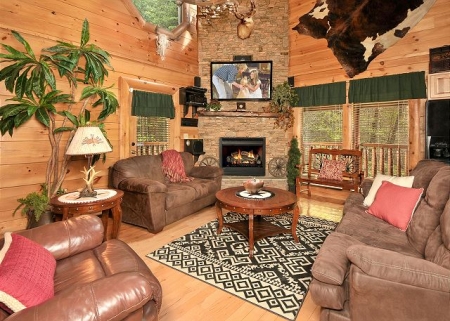 2 Bedrooms | 2 Bathrooms | 11 Sleeps | Cabin
HAKUNA means no worries, and that's exactly what you'll experience the moment you walk in through the door of the vault ...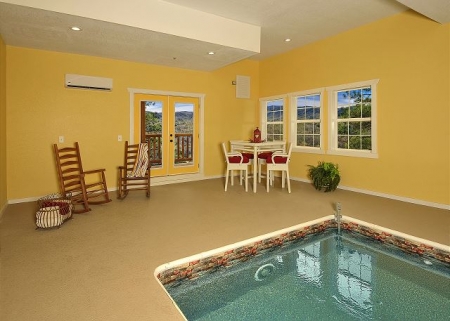 4 Bedrooms | 4.5 Bathrooms | 11 Sleeps | Cabin
Come and experience the ultimate vacation in the Smokies in this brand new 3,600 square foot, three level luxury log home just ...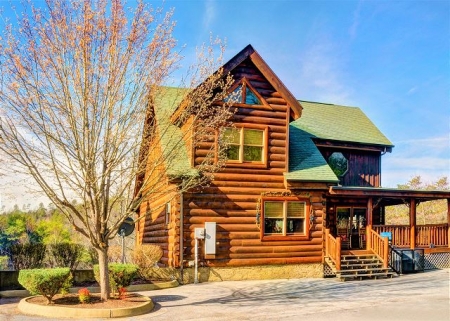 4 Bedrooms | 4.5 Bathrooms | 10 Sleeps | Cabin
Almost Heaven is paradise on earth and if you are looking for the perfect place to have a special and memorable vacation, this i ...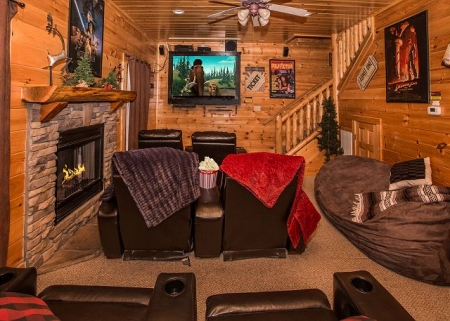 5 Bedrooms | 4 Bathrooms | 15 Sleeps | Cabin
We are proud to present this OUTSTANDING cabin!! This exquisite and luxurious 3 story, 5 bedroom log cabin not only offers a BR ...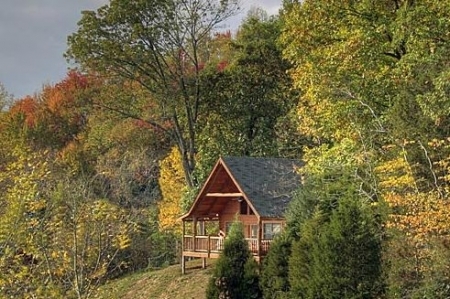 1 Bedroom | 1 Bathroom | 4 Sleeps | Chalet
This gorgeous Rustic Log Cabin is the perfect place to take the family and relax for a true Pigeon Forge coast getaway! Convenient ...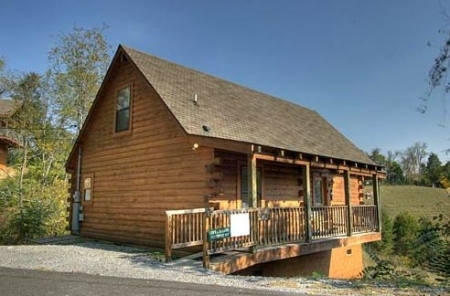 2 Bedrooms | 2 Bathrooms | 6 Sleeps | Cabin
Lees Log Cabin, a Pigeon Forge vacation rental cabin is the perfect resort for spending an amazing Xmas ski vacation at a premier. ...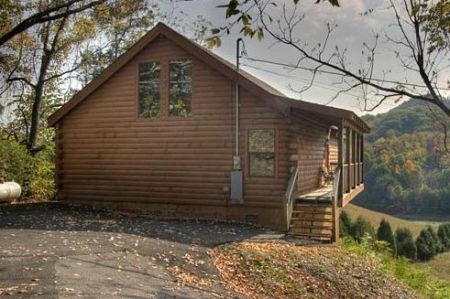 2 Bedrooms | 2 Bathrooms | 6 Sleeps | Cabin
Hearts Ease Cabin provides you a vacation rental that offers luxury lodging and the comfort of staying in a large, premium cabin. ...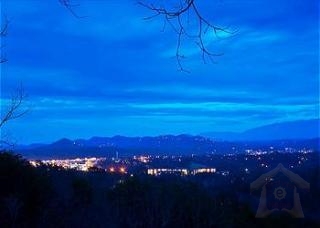 2 Bedrooms | 2 Bathrooms | 8 Sleeps | Cabin
2 Bedrooms, 2 Baths Cabin with Sleeps 8 in Pigeon Forge, TN Our 2 Bedrooms vacation rental cabin, Awesome View, is just what the ...
Plan your getaway & Search properties

Find the perfect place to stay, from beach houses to cabins to condos and more.

No booking or services fees

Save up to 20% over other website

Contact a few owners directly

Inquire on 3 or more properties to increase your chances of booking.
Find the best vacation rentals by owner in popular destinations
Vacation Homes in Pigeon Forge
Tennessee is an American State situated in East Region of the United States. This discriminating state has a beautiful mountain resort city named Pigeon Forge in it. It is at a distance of five miles from the National Park of the Smoky Mountains. Pigeon forge is a tourist spot and it caters a large number of tourists who arrive here very year to enjoy the delight of the mountains. This town is located on the west prong of the famous Little River Pigeon and according to the reports of the USA census; it stretches over an area of 11.6 square miles of land. It comprises of hill chain that are lusciously green and dense.

This place offers rejuvenating experience to the visitors and serves them as a delight for weekend getaways due to the picturesque background and the beautiful turf land present here. Large collection of museums like the famous titanic museum is present here. This museum serves as a subject of interest to many people as it has inscriptions of numerous passengers who passed away in the accident of the vessel named titanic and their individual stories. For people who are passionate about music the presence of famous South Gospel Museum makes the visit here more interesting and a mesmerizing experience.

Those who are the adventure lovers and have the longing of flying like birds Tennessee has the best sky diving sports at Pigeon Forge. You can enjoy the delight of trekking in the mountains, moving about and exploring the museums and thrill of diving from great heights here. All this makes it a complete package of wholesome entertainment for you. Besides this the beautiful scenario and exclusive cuisine of this place adds cream to the cake and makes it the best place for you to have a delightful vacation. It has some of the best accommodations that provide ease of stay to the visitors and makes it one of the most sought after holiday destinations.

 If you are one of the greatest science freaks and you want to experience a lifetime depiction of science and its implementation in real life then Wonderworks is the place for you. Every year science exhibitions are organized here and students from all over USA arrive here to show demonstrations of their science projects.

Since this place has its locations among the hills, it has very few limited and reserved resources for travelling here. The most famous and abundant mass transit method among the native of this place as well as among people who arrive here from different parts of USA is Fun-time Trolley service. A bus system connects numerous significant spots of the city like the museum, theatre and marketplace. This is known as trolley system and the buses look like primitive trolleys. You can enjoy the ride of these trolleys and feel like moving back in time. In addition, the best thing is that no other place will give you the experience of travelling back in time as you get here in the East Region of Tennessee. For staying, you will find many vacation rentals. The bucks can be saved if good vacation home rentals are explored in the place.