Sitka Vacation Rentals (6 )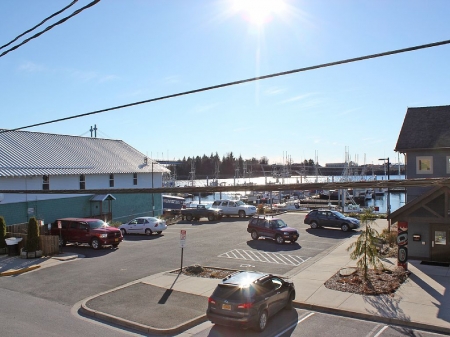 2 Bedrooms | 2 Bathrooms | 6 Sleeps | Condo
Follow the rich Alaskan culture and history to the entrance of Sitka's most welcoming vacation suites. Located just steps from do ...view more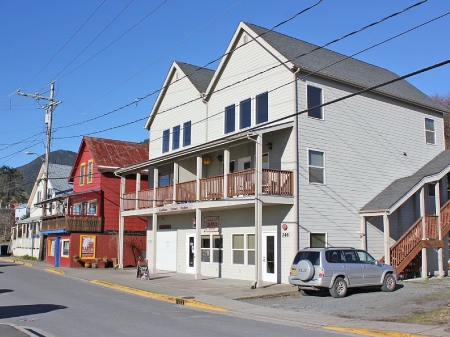 2 Bedrooms | 2 Bathrooms | 6 Sleeps | Condo
Follow the rich Alaskan culture and history to the entrance of Sitka's most welcoming vacation suites. Located just steps from do ...view more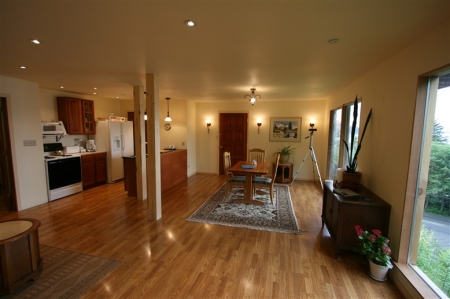 1 Bedroom | 2 Bathrooms | 4 Sleeps | Condo
After a day of paddling and/or hiking you're ready to relax in the comfort of your own condo.  This newly remodeled, o ...view more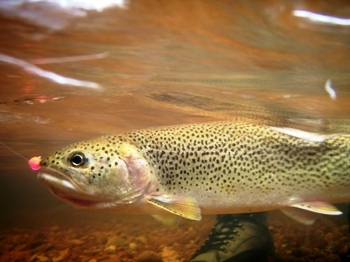 1 Bedroom | 1 Bathroom | 2 Sleeps | Lodge
Extravagance amidst isolation is what our clients expect when they visit our Sitka Alaska luxury fishing lodge on private Dove ...view more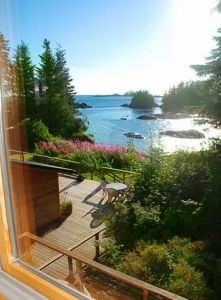 4 Bedrooms | 3 Bathrooms | 10 Sleeps | Lodge
Just because you're embarking on an adventure in the awe-inspiring Alaskan wilderness doesn't mean you have to roug ...view more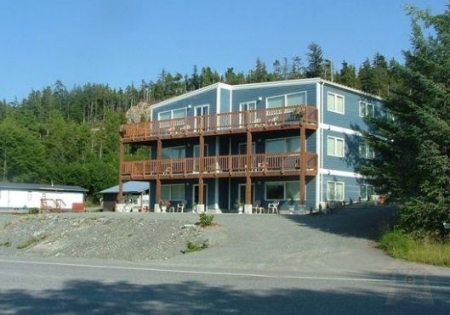 5 Bedrooms | 4 Bathrooms | 10 Sleeps | House
A Blueberry House, in Sitka Alaska invites you to come relax and enjoy our first class accommodations.Here at A Blueberry House ...view more
Plan your getaway & Search properties

Find the perfect place to stay, from beach houses to cabins to condos and more.

No booking or services fees

Save up to 20% over other website

Contact a few owners directly

Inquire on 3 or more properties to increase your chances of booking.
Find the best vacation rentals by owner in popular destinations
Vacation Homes in Sitka
Why Famous
Famous Falls: Hidden Falls, Kasnyku Falls.
Famous Islands: Baird Island, Bamdoroshni Island, Baranof Archipelago, Biali Rock, Big Gavanski Island, Biorka Island.
Famous Lakes: Antipatr Lake, Beaver Lake, Carbon Lake, Brentwood Lakes, Hidden Falls Lake, Lake Cunningham, Lake Irina.
Famous Parks: Saint Lazaria National Wildlife Refuge, Sitka National Historical Park.
Facts Destination
Sitka is the fourth-largest city by population in Alaska.
The name Sitka means \"People on the Outside of Shee,\" Sheet'-ká X\'áat\'l being the Tlingit name for Baranof Island.
Sitka was originally settled by the native Tlingit people.
Old Sitka was founded in 1799 by Alexandr Baranov, the governor of Russian America.
Sitka was the site of the ceremony in which the Russian flag was lowered and the United States flag raised after Alaska was purchased by the United States in 1867 after the sea otter pelt trade died out.
Sitka was the busiest seaport on the west coast of North America.
Area Info
The City and Borough of Sitka is a unified city-borough located on the west side of Baran of Island in the Alexander Archipelago of the Pacific Ocean in the U.S. state of Alaska.
Area: 4,811.5 sq mi (12,461.8 km2)
Why Visit
The Sheldon Jackson Museum is a small building on the campus of Sheldon Jackson College in Sitka, Alaska.
Capt. John Brooks will take you out onto the open waters around Sitka, Alaska for a full ten-hour day of fishing for whatever strikes your fancy - or your line.
The city itself provides one the best walking tours in Southeast Alaska. Sitka has a great variety of trails ranging from easy to brutal.
The Sitka Rose Gallery was listed in my travel guide as a store to visit in Sitka.
Best Time
Summer period is the best one to visit Sitka.
June, July and August are the most popular months
Transport
Chatham Seaplane Base
Sitka Airport
Warm Spring Bay Seaplane Base
Sitka Seaplane Base
Port Walter Seaplane Base
Port Alexander Seaplane Base
The Sitka Tribe of Alaska offers public bus transit in conjunction with the Alaska Department of Transportation.
Lifestyle
Sitka Summer Music Festival
Sitka Jazz Festival
Sitka Whale Festival
Sitka Chamber Music Festival in Sitka