Cantabria Vacation Rentals (2 )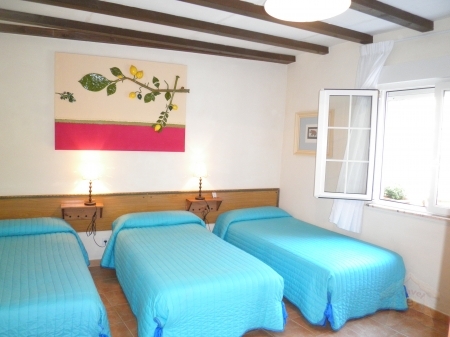 Bedrooms | 1 Bathroom | 7 Sleeps | House
  House especially geared to couples, families with children and pets.   LA MATILDA cottage is within a large pri ...view more
1 Bedroom | 1 Bathroom | 2 Sleeps | Apartment
The studio apartments for 2 guests have complete kitchens, full bathroom, bedroom/living room area with a double bed, heating, ...view more
Plan your getaway & Search properties

Find the perfect place to stay, from beach houses to cabins to condos and more.

No booking or services fees

Save up to 20% over other website

Contact a few owners directly

Inquire on 3 or more properties to increase your chances of booking.
Find the best vacation rentals by owner in popular destinations
Vacation Homes in Cantabria
Why Famous
Bovine meat is very popular in Cantabria.
One of the most popular is the lean and juicy Tudanca beef.
The first written reference to the name Cantabria emerges around the year.
Facts Destination
Cantabria is the richest region in the world in archaeological sites from the Upper Paleolithic period.
Cantabria belongs to the Green Spain, the name given to the strip of land between the Cantabrian Sea and the Cantabrian Mountains in northern Spain.
Area Info
Cantabria is a Spanish historical region and autonomous community.
Capital: Santander
Santander, the capital city of the province is located mid way along the Cantabrian coast.
Why Visit
The typical Cantabrian has a very sweet tooth and wherever the traveller stops to eat.
The beaches of Santander in summer are exactly what you would expect from a city that seems to care for the environment as does this one.
Arnuero, 37 kilometers from Santander is beautiful town close to the capital city.
Best Time
best time of the year to visit the city is in July and August.
There are no extreme highs during the summer and no freezing lows during the winter. This means that it is comfortable, in terms of temperature at least, to visit the area at any time of the year.
Transport
An interesting case is the Cantabrian village of Tresviso.
Santander Airport
Cantabrian Motorway (Autovía A-8, European route E-70)
Cantabria-Meseta Motorway (Autovía A-67) (in construction)
Narrow-gauge railway Santander-Oviedo (FEVE)
Narrow-gauge railway Santander-Bilbao (FEVE)
Broad-gauge railway Santander-Palencia-Valladolid-Ávila-Madrid (RENFE)
Broad-gauge high-speed railway Santander-Torrelavega-Valladolid-Segovia-Madrid (RENFE)
Ferry line Santander-Plymouth
Port of Santander
Lifestyle
The traditional sport of Cantabria is the game of balls in its four forms: Bolo Palma, pasabolo tablón, pasabolo losa and bolo pasiego.
The Pasiegan jump is another of the outstanding rural sports of Cantabria.
The Region of Cantabria is very rich in history
The most traditional drink of the region is \"orujo\", a strong liquor which is prepared using old traditional methods, distilling it drop by drop.
The most important Spanish Cattle Trade Fair is held in this region: the National Trade Fair of Cattle from Torrelavega.