Castilla Y leon Vacation Rentals (3 )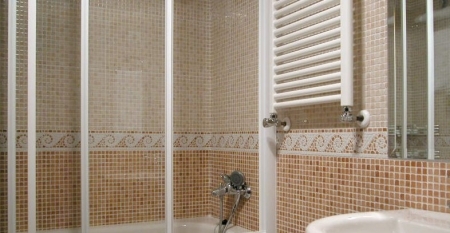 1 Bedroom | 1 Bathroom | 4 Sleeps | Cottage
Based on an ancient building of construction and looking to get a cozy place that retained the essence of building elements typ ...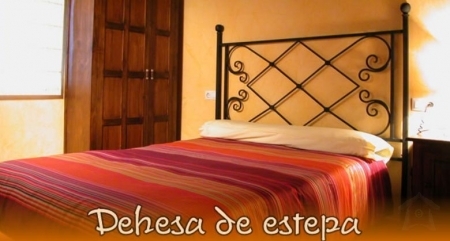 5 Bedrooms | 4 Bathrooms | 12 Sleeps | Cottage
House renovated traditional architecture located in a small quiet town near Puerto Piqueras. Consists of: 5 bedrooms with bathr ...
5 Bedrooms | 5 Bathrooms | 10 Sleeps | BnB
La Sayuela  B&B**** stands on a 10,000 square metres farmland which adjoins the Regional Park of Gredos, with all the ...
Plan your getaway & Search properties

Find the perfect place to stay, from beach houses to cabins to condos and more.

No booking or services fees

Save up to 20% over other website

Contact a few owners directly

Inquire on 3 or more properties to increase your chances of booking.
Find the best vacation rentals by owner in popular destinations
Vacation Homes in Castilla Y leon
Why Famous
Near the city of

Leon

you can visit the site of the Roman empire's biggest gold mines
In Castilla Zamora is a beautiful medieval town with a magnificent cathedral and several great Romanesque churches.
Salamanca\'s great historical importance is due to its University, one of the oldest of Europe.
Segovia\'s most famous monument is certainly its colossal Roman aquaeductus which dominates all the town.
Facts Destination
Castilla y Leon came together in 1983, when the regions of Castilla la Vieja and Leon were united.
Most of the terrain of Castilla Y León consists of a large portion of Spain\'s Meseta Central.
Castile and León traces back to the historic kingdoms (or Crowns) of León and Castile.
Castile and León is roughly coterminous with the Spanish part of the Douro River basin, on the northern half of the Meseta Central, a vast plateau in the middle of the Iberian Peninsula.
Area Info
Castilla y Leon known formally as the Community of Castile and Leon, is one of the 17 autonomous communities of Spain.
Capital: Valladolid.
Castilla Y Leon has a continentalized Mediterranean climate.
Castilla Y Leon offers as well natural parks and kilometers of practically virginal nature, with woods of oaks and cork-oaks.
Why Visit
Castilla Y Leon has a great diversity of fauna.
Castilla Y Leon is the magical "land of the castles".
The gorgeous "golden city" of Salamanca

is home to Spain's oldest university.
Zamora is a beautiful medieval town with a magnificent cathedral and several great Romanesque churches.
Transport
Castile and León is the land transport hub of northern Spain. It is crossed by International E-roads E80 and E05.
Castile and León has an extensive rail network, including the principal lines from Madrid to Cantabria and Galicia.
The line from Paris to Lisbon crosses the region, reaching the Portuguese frontier at Fuentes de Oñoro in Salamanca. Astorga, Burgos, León, Miranda de Ebro, Palencia, Ponferrada, and Valladolid are all important railway junctions.
The León Airport, also known as Virgen del Camino, currently handles only domestic traffic, but hopes to handle international traffic in the future.
Salamanca Airport, also known as Matacán, handles domestic flights and international charter flights.
The Burgos Airport, also known as Villafría.
The major land routes for merchandise and transport are Autovía A-1 (the Autovía del Norte) which runs from Madrid to the Basque port of Irun on the French border and Autovía A-6, the Autovía del Noroeste, which runs from Madrid to Arteixo, A Coruña).
Lifestyle
The Junta de Castilla y Leon's sponsorship of Hay Festival focuses on this, as one of the most important literary and artistic events on the occidental cultural landscape.