Connecticut Vacation Rentals (8 )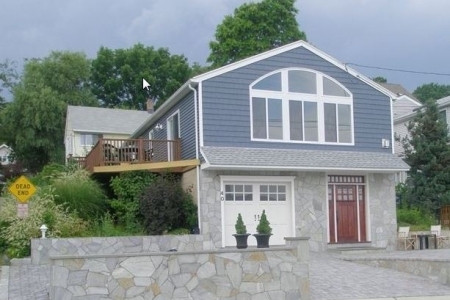 3 Bedrooms | 3 Bathrooms | 6 Sleeps | House
Just 1 hours from New York City either by car or by train brings you to this brand new home in West Haven, CT. located 900 feet ...view more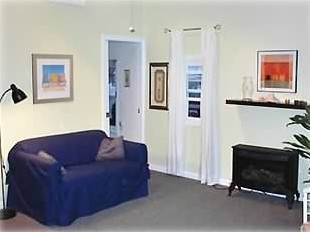 1 Bedroom | 1 Bathroom | 4 Sleeps | Cottage
Whether you bask in the sun on the beach, or curl up with a book in the shade in the garden in summer, or walk the shore and si ...view more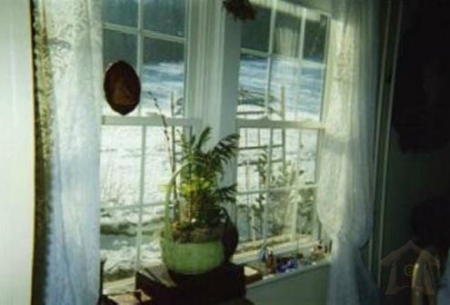 3 Bedrooms | 2 Bathrooms | 12 Sleeps | House
My three bedroom "Meadow House" is a very Charming, Country Elegant, Warm, Inviting, Serene, Relaxing, Comfortable va ...view more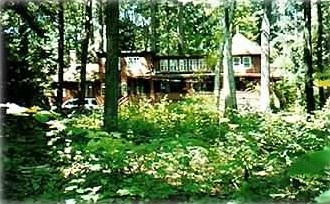 4 Bedrooms | 3 Bathrooms | 12 Sleeps | Lodge
Bed and Breakfast By The Lake is nestled in the Litchfield Hills by the northern bank of Connecticut's clearest lake. The ...view more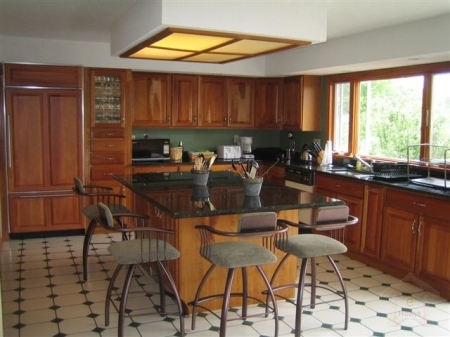 4 Bedrooms | 3 Bathrooms | 8 Sleeps | House
House With Many Special And Unique Features   Completely renovated modern spacious kitchen with granite cou ...view more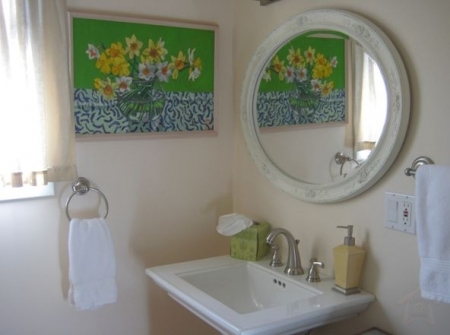 2 Bedrooms | 3 Bathrooms | 4 Sleeps | House
Unique home abutting granite bluff in Shoreline community of Branford, walking distance to small town park with beach, picnic g ...view more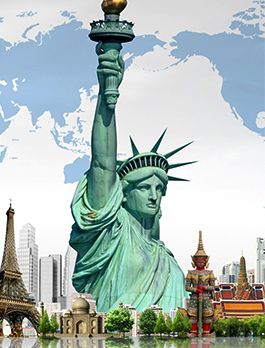 2 Bedrooms | 3 Bathrooms | 4 Sleeps | House
Unique home abutting granite bluff in Shoreline community of Branford, walking distance to small town park with beach, picnic g ...view more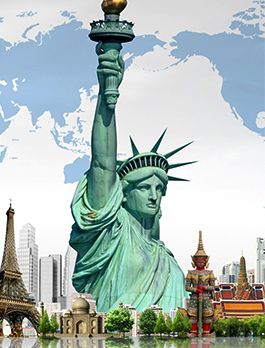 4 Bedrooms | 4 Bathrooms | 12 Sleeps | House
4 bedrooms, 4 bathrooms, 2 decks, and a charming garden .... sleeps 8-10 people. Located about half way between New York and Bost ...view more
Plan your getaway & Search properties

Find the perfect place to stay, from beach houses to cabins to condos and more.

No booking or services fees

Save up to 20% over other website

Contact a few owners directly

Inquire on 3 or more properties to increase your chances of booking.
Find the best vacation rentals by owner in popular destinations
Vacation Homes in Connecticut
Why Famous
Whether you're looking to be lakeside, beachfront, or on rolling hills of grass or snow.
Connecticut vacation rentals have it all.
In a Connecticut vacation rental, you and your fellow travelers will be comfortable and cozy, with much of the Constitution State's best right at your fingertips.
Those looking for a unique purchase can shop from the approximately 400 antiques dealers in the area.
Visiting Fort Saybrook Monument Park, and seeing the four distinct styles of old architecture on noteworthy homes within the town will satisfy history lovers.
Facts Destination
Connecticut is bordered on the south by long island sound, on the west by new york state, on the north by massachusetts, and on the east by rhode island.
The state capital is hartford, and the other major cities include bridgeport, new haven, stamford, waterbury, danbury and new london. there are 169 incorporated towns in connecticut.
The connecticut river cuts through the center of the state, flowing into long island sound, connecticut\'s outlet to the atlantic ocean.
Area Info
Despite its size, the state has regional variations in its landscape and culture from the estates of fairfield county\'s \"gold coast\" to the rolling mountains and horse-farms of the litchfield hills of northwestern connecticut.
Connecticut\'s rural areas and small towns in the northeast and northwest corners of the state contrast sharply with its industrial cities, located along the coastal highways from the new york border to new haven, then northward to hartford, as well as further up the coast near new london.
Many towns center around a \"green\" such as the new haven green, litchfield green, simsbury green, lebanon green (the largest in the state), and wethersfield green (the oldest in the state).
Near the green typically stand historical visual symbols of new england towns, such as a white church, a colonial meeting house, a colonial tavern or \"inne\" several colonial houses, etc.
Establishing a scenic historic appearance maintained for both historic preservation and tourism.
Due to the climate, degree of urbanization, and economic status of the state, it offers easily accessed forests, rivers, lakes, waterfalls and a coastline, all developed for recreation.
Why Visit
Amp up your trip with a visit to two major casinos: Foxwoods in Mashantucket, and Mohegan Sun, which also offers shopping, and top-billed music and sports entertainment.
The South Central and Southwestern Connecticut regions have several cities and many towns bringing more culture to the long-standing New England heritage.
New Haven prides itself on its multicultural groups, who have brought much to the neighborhoods and entertainment.
Get away to Northwestern Connecticut, and find a generous helping of attractions in the region.
In Bristol, the New England Carousel Museum displays a collection of antique carousel pieces, with self-guided or guided tours available.
Lake Compounce Theme Park in Bristol owns Boulder Dash, the only rollercoaster built on the side of a mountain, and voted the World's no.1 Wooden Coaster by the National Amusement Park Historical Association.
In Waterbury, the Timexpo Museum displays the history of Timex and earlier watches via an archaeological exhibit.
Best Time
Connecticut

weather - as the weather of New York and the weather of New England in general - is very changeable, with moderate precipitation all over the year, and brief heat waves in summer and very cool weather in winter or even in the early spring.

Snow is concentrated in the winter months.

L

ate

- spring-May, June – or

late-summer and early-fall – September, October are excellent months for visiting Connecticut.

Fall\'s foliage spectacle causes many thousands of weekenders to demand New England. So, avoid Autumn\'s weekends, if you want to avoid crowds.
Transport
Road:- The Interstate highways in the state are I-95 (the Connecticut Turnpike) running southwest to northeast along the coast, I-84 running southwest to northeast in the center of the state, I-91 running north to south in the center of the state, and I-395 running north to south near the eastern border of the state.

Public Transportation-

Rail:- southwestern connecticut is served by mta\'s metro-north railroad new haven line, providing commuter service to new york city and new haven, with branches servicing new canaan, danbury, and waterbury.towns between new haven and new london are also served by the shore line east commuter line.
Bus:- statewide bus service is supplied by connecticut transit, owned by the connecticut department of transportation, with smaller municipal authorities providing local service. bus networks are an important part of the transportation system in connecticut, especially in urban areas like hartford, stamford, norwalk, bridgeport and new haven. a three-year construction project to build a busway from new britain to hartford will begin.
Air:- Bradley international airport is located in windsor locks, 15 miles (24 km) north of hartford. regional air service is provided at tweed new haven regional airport. larger civil airports include danbury municipal airport and waterbury-oxford airport in western connecticut. The westchester county airport in harrison, new york serves part of southwestern connecticut.
Precautions
Humidity and high temperatures may turn some days of July and August uncomfortable.

Avoid also the w

inter months, when temperatures may attain very low levels.
Lifestyle
Guests of Mystic vacation rentals can try their luck at the Mohegan Sun and the Foxwoods Resort Casino.
Mohegan Sun offers 300,000 square feet of gaming, including slots, gaming tables, bingo, race book and a family entertainment complex. Foxwoods, the nation\'s largest casino complex, welcomes 40,000 visitors daily and features 350 gaming tables, 6,500 slot machines, a 3,200-seat bingo hall, sports book, concerts and Broadway shows. Both casinos offer separate non-smoking areas.
You'll be able to enjoy the comforts of home but the excitement of the Mystic Seaport, the Mystic Aquarium & Institute for Exploration, and many more cultural, educational, and charming attractions.