Indiana Vacation Rentals (15 )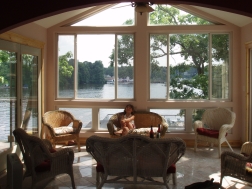 1 Bedroom | 1 Bathroom | 4 Sleeps | Condo
Mini-suites small luxury one bedroom cruise liner size scale with bedrooms plus kitchens. Like me, on a cruise, you won ...view more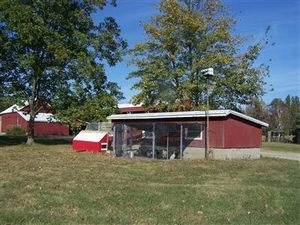 4 Bedrooms | 4 Bathrooms | 10 Sleeps | House
All purpose farm equipped for horse boarding. 4 barns for total of 15 stalls, 13 turnout fields, pond, covered lean-to, horse s ...view more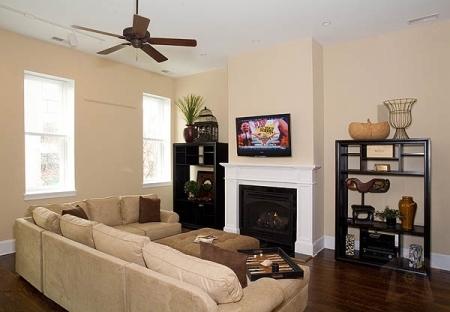 3 Bedrooms | 4 Bathrooms | 8 Sleeps | Apartment
Located in the heart of Downtown Bloomington, Baker Place is a recently renovated loft apartment with all the modern comforts. ...view more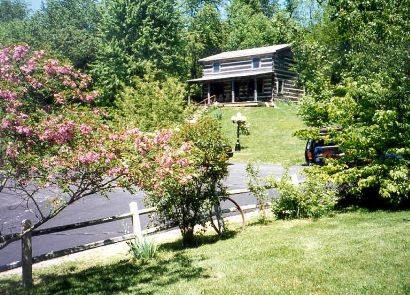 2 Bedrooms | 1 Bathroom | 4 Sleeps | Cabin
A relaxing and enjoyable place to stay. About Us Hilltop Hide-A-Way vacation rentals is a beautiful two bedroom, one and a half ...view more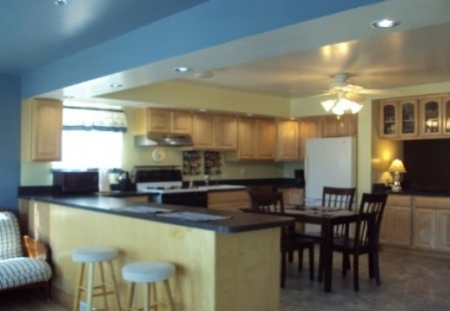 4 Bedrooms | 3 Bathrooms | 20 Sleeps | Condo
At Bay Side Resort you will find clean, comfortable and modern accommodations near Indiana Beach Amusement Park. Our property is ...view more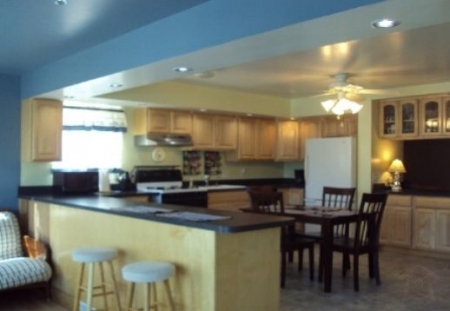 3 Bedrooms | 2 Bathrooms | 20 Sleeps | House
At Bay Side Resort you will find clean, comfortable and modern three bedroom vacation rental accommodation near Indiana Beach Amus ...view more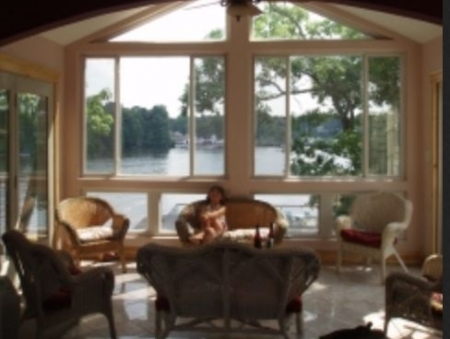 2 Bedrooms | 2 Bathrooms | 8 Sleeps | Condo
Our grounds are beautifully lit at night. We also have a campfire pit, so you can roast marshmallows if you like. We have grill ...view more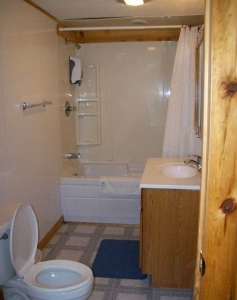 2 Bedrooms | 2 Bathrooms | 8 Sleeps | Apartment
Two bedrooms downstairs with a loft (with 2 queen beds- 4 queens total), 850 square feet, with a large deck. Very open. Whirlpo ...view more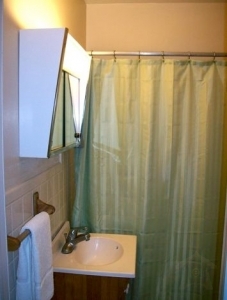 2 Bedrooms | 2 Bathrooms | 8 Sleeps | Apartment
Two-bedroom second-floor vacation rental unit, 650 square feet, with a large deck, and ramp entrance. Raccoon Lakeside holiday ...view more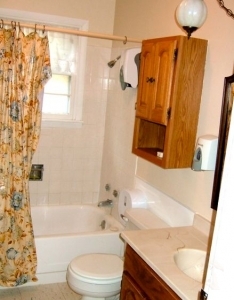 1 Bedroom | 1 Bathroom | 4 Sleeps | Apartment
One-bedroom second-floor holiday unit with a king-sized bed, 500 square feet, large secluded deck, and a fireplace. Raccoon Lak ...view more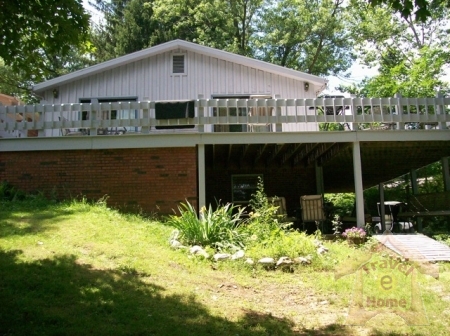 2 Bedrooms | 2 Bathrooms | 8 Sleeps | Apartment
Two queen beds, 500 square feet lower vacation unit (no steps), whirlpool tub, large patio and a secluded boat dock. Pet unit w ...view more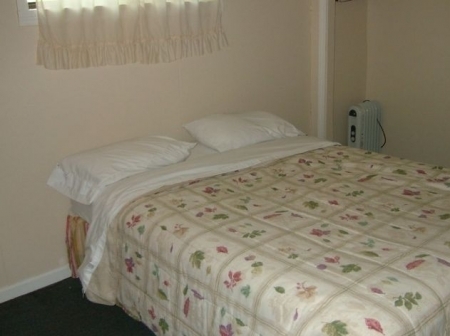 3 Bedrooms | 2 Bathrooms | 8 Sleeps | Apartment
Three-bedroom private building, 850 square feet (no deck), large patio, private pool and a 6-person jacuzzi. Accommodations at ...view more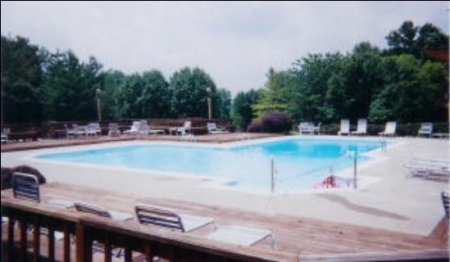 1 Bedroom | 1 Bathroom | 2 Sleeps | Condo
Lake Monroe Rentals one bedrrom condo is loaded with great features: Fireplace, Phone, Air Conditioning, Cable TV, VCR, Full Ki ...view more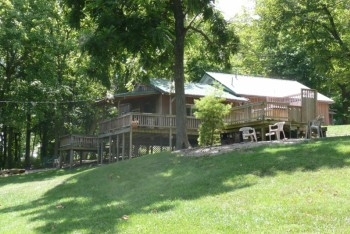 3 Bedrooms | 3 Bathrooms | 8 Sleeps | Cabin
Sleeps up to nine guests, but cozy enough for two. One queen bed, one double bed, three single beds and double hide-a-bed. All ...view more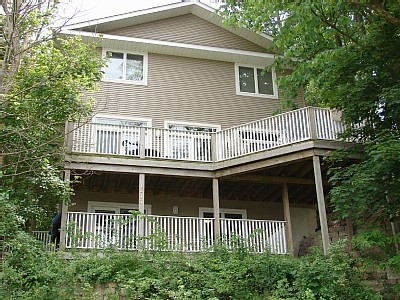 4 Bedrooms | 4 Bathrooms | 14 Sleeps | House
Enjoy Lake Michigan sunsets from the living room, the dining area, the decks or on the beach.A washer and dryer make this home ide ...view more
Plan your getaway & Search properties

Find the perfect place to stay, from beach houses to cabins to condos and more.

No booking or services fees

Save up to 20% over other website

Contact a few owners directly

Inquire on 3 or more properties to increase your chances of booking.
Find the best vacation rentals by owner in popular destinations
Vacation Homes in Indiana
Why Famous
Indiana known as the crossroads of america, indiana is rich in outdoor adventure and activities, quaint scenery, american history, and gorgeous landscapes.
Whether you're looking to see the fall foliage, spend a weekend hiking and fishing, or relax on the lake, indiana is a great place for a family or group trip.
The indiana vacation rentals listed here are fun, flexible, affordable, and easy.
Angel mounds state historic site, one of the best preserved prehistoric native american sites in the united states, can be found in southwestern indiana near evansville.
Facts Destination
Indiana is a u.s. state, the 19th admitted to the union.

It is located in the great lakes region, and with approximately 6.3 million residents, is ranked 16th in population and 17th in population density.
Indiana is ranked 38th in land area, and is the smallest state in the continental us west of the appalachian mountains. its capital and largest city is indianapolis, the largest state capital east of the mississippi river.
Area Info
Indiana is a diverse state with one major city, several other urban areas, a number of smaller industrial cities, and many small towns.
It is known nationally for its sports teams and athletic events: the nfl\'s indianapolis colts, the nba\'s indiana pacers, the indianapolis 500 motorsports race.
The largest single-day sporting event in the world, and for a strong basketball tradition, often called hoosier hysteria.
Residents of indiana are known as hoosiers. although many stories are told, the origin of the term is unknown. the state\'s name means \"land of the indians\", or simply\"indian land\".
Why Visit
Indiana is home to 24 state parks, nine man-made reservoirs, and hundreds of lakes.
It\'s no surprise that fishing is a popular recreational activity in Indiana.
Steelhead trout are plentiful in early spring and still easy to catch all winter.
Salmon fishing is also popular in the fall in northwest Indiana.
If you're looking for a rustic fishing trip, stay in one of our Indian vacation cabins.
In Evansville guests of Indiana vacation rentals can tour the historic home of our 9th president, William Henry Harrison, and the Evansville Museum of Arts, History and Science.
Best Time
Transport
Airports:-
Indianapolis International Airport serves the greater Indianapolis area and has just finished constructing a new passenger terminal.
Other major airports include Evansville Regional Airport, Fort Wayne International Airport and South Bend Regional Airport.
The Terre Haute International Airport has no airlines operating out of the facility but is used for private flying.
Highways:-
The major U.S. Interstate highways in Indiana are I-64, I-164, I-65, I-265, I-465, I-865, I-69, I-469, I-70, I-74, I-80, I-90, I-94 and I-275.
There are also many state highways maintained by the Indiana Department of Transportation. These are numbered according to the same convention as U.S. Highways.
County roads:-
Most indiana counties use a grid-based system to identify county roads; this system replaced the older arbitrary system of road numbers and names, and (among other things) makes it much easier to identify the sources of calls placed to the 9-1-1 system. such systems are easier to implement in the glacially flattened northern and central portions of the state.
Rail:-
Indiana has over 4,255 railroad route miles, of which 91 percent are operated by Class I railroads, principally CSX Transportation and the Norfolk Southern Railway.
The South Shore Line is one of the country\'s most notable commuter rail systems extending from Chicago to South Bend.
Ports:-
Indiana annually ships over 70 million tons of cargo by water each year, which ranks 14th among all u.s. states. more than half of indiana\'s border is water, which includes 400 miles (640 km) of direct access to two major freight transportation arteries: the great lakes/st.
Lawrence seaway (via lake michigan) and the inland waterway system (via the ohio river). the ports of indiana manages three major ports which include burns harbor, jeffersonville, and mount vernon.
Precautions
All the necessary precautions for children must be observed around stairs and water areas.
Avoid coming in contact with visible algae while swimming, jet skiing or tubing.
Avoid swallowing large amounts of contaminated water.
Don\'t let your pet drink or swim in contaminated water.
Lifestyle
Cuisine of Indiana:- A popular dish seen almost exclusively in Indiana is sugar cream pie, which most likely originated in the state\'s Amish community. Persimmon pudding is also a favorite Indiana dessert very difficult to find outside of the Hoosier State.
Museums in indiana:- A visit to these Indiana history museums and historical sites will allow you to soak up some local history and culture.
Religion in indiana:-
* the church of jesus christ of latter-day saints in indiana
* episcopal diocese of indiana
Scouting in indiana:- Scouting in Indiana has a long history, from the 1910s to the present day, serving thousands of youth in programs that suit the environment in which they live.
State symbols of indiana:-
* flag of the state of indiana
* great seal of the state of indiana
Sports in indiana:- Indiana has an extensive history with auto racing. Indianapolis hosts the Indianapolis 500 mile race over Memorial Day weekend at the Indianapolis Motor Speedway every May. Indiana has a rich basketball heritage that reaches back to the formative years of the sport itself.