Madrid Vacation Rentals (6 )
1 Bedroom | 1 Bathroom | 2 Sleeps | BnB
The hostel is located in downtown Madrid, on Calle Valverde No. 6 meters from the Gran Via in Madrid, in correspondence with th ...view more
1 Bedroom | 1 Bathroom | 3 Sleeps | BnB
Hostal Hispano offers its customers a new concept of accommodation in Madrid, where comfort is linked to good treatment with th ...view more
1 Bedroom | 1 Bathroom | 2 Sleeps | BnB
We all know the importance of getting enough rest when we travel, both on holiday and on business trips. The Hostel Oporto has ...view more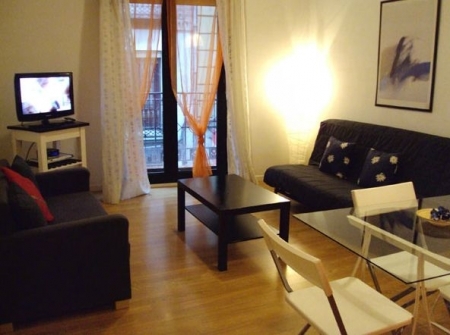 1 Bedroom | 1 Bathroom | 6 Sleeps | Apartment
The Santa Ana Sol 1 apartment is a cosy apartment situated next to Plaza Santa Ana, in the famous literary district of Madrid, ...view more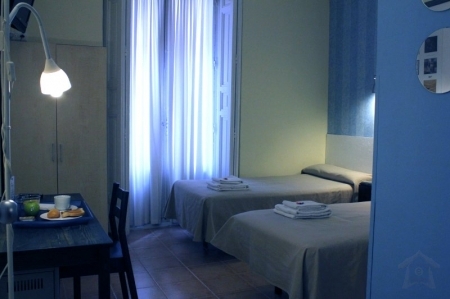 1 Bedroom | 1 Bathroom | 2 Sleeps | BnB
The gay hostal where you feel at home. In the midle of the gay area. Located in the centre of Madrid (Gran Vía, Chueca, ...view more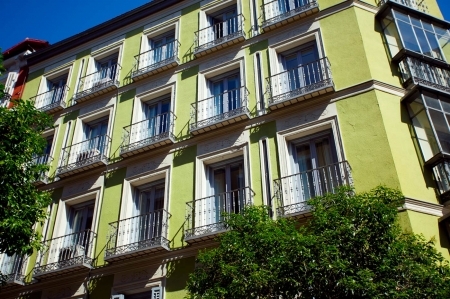 2 Bedrooms | 1 Bathroom | 6 Sleeps | Apartment
Madrid Main Suites are spacious flats in a restored Neoclassical historical home situated 10 minutes stroll from Puerta del Sol ...view more
Plan your getaway & Search properties

Find the perfect place to stay, from beach houses to cabins to condos and more.

No booking or services fees

Save up to 20% over other website

Contact a few owners directly

Inquire on 3 or more properties to increase your chances of booking.
Find the best vacation rentals by owner in popular destinations
Vacation Homes in Madrid
Why Famous
Madrid is full of green spaces and parkland; in central Madrid the largest park is Parque del Retiro.
Madrid is a major centre for international business and commerce.
The Panteon de Goya is situated in the Glorieta de San Antonio de la Florida and is known as Goya\'s Sistine Chapel.
Facts Destination
It is the third-most populous municipality in the European Union after Greater London and Berlin.
Madrid has become the 23rd richest city in the world and third richest in Europe in terms of absolute GD.
The city is located on the river Manzanares in the centre of both the country and the Community of Madrid (which comprises the city of Madrid, its conurbation and extended suburbs and villages).
Area Info
Madrid is the capital and largest city of Spain.
The region of Madrid has a Continental Mediterranean climate with cooler winters, due to altitude.
Madrid derives almost 50 percent of its water supply from dams and reservoirs built on the Lozoya River, such as the El Atazar Dam.
Why Visit
Bustling, energetic, vibrant... Madrid churns with energy as only a capital city could.
Ninety-nine percent of the time, the Madrid characteristic that most impacts first-time visitors is its nightlife.
The problem with Madrid culture & arts is picking and choosing what to do! Besides the fantastic permanent collections.
This is the great time in Madrid history to visit.
Madrid is probably the best communicated city in Spain.
Best Time
December, January, February, March, April
Transport
Atocha Railway Station
Madrid is served by Barajas Airport.
Spain\'s railway system, the Red Nacional de Ferrocarriles Espanoles (Renfe) operates the vast majority of Spain\'s railways.
The most important project in the next decade is the Spanish high speed rail network, Alta Velocidad Espanola AVE.
The Madrid Metro is one of the most extensive and fastest-growing metro networks in the world.
The province of Madrid is also served by an extensive commuter rail network of 370 kilometers (230 miles) called Cercanias.


Lifestyle
Madrid is one of Spain\'s most popular destinations and is renowned for its large quantity of cultural attractions.
Madrid is notable for its nightlife and night clubs.
The Auditorio Nacional de Música is the main venue for classical music concerts in Madrid.
Madrid is home to Real Madrid, who play in the Estadio Santiago Bernabeu.
Madrid is characterized by intense cultural and artistic activity and a very lively nightlife.