Washington Vacation Rentals (8 )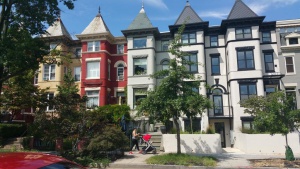 1 Bedroom | 1 Bathroom | 4 Sleeps | BnB
Asante Sana Inn is your typical "Bed and Basket," where you're independent to pursue your own interests and maintenance o ...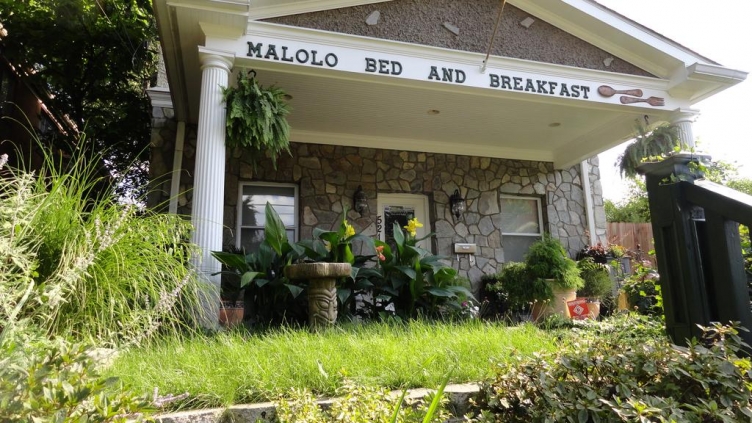 1 Bedroom | 1 Bathroom | 12 Sleeps | Hotel
Located in Washington D.C., this Marshall Heights bed and breakfast is within 8 km of the United States Capitol Building. The p ...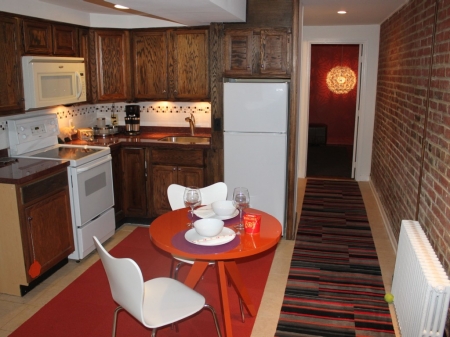 1 Bedroom | 1 Bathroom | 4 Sleeps | Apartment
T Street Base of Ops is a contemporary apartment in a residential victorian brownstone property in DC's historical U Street ...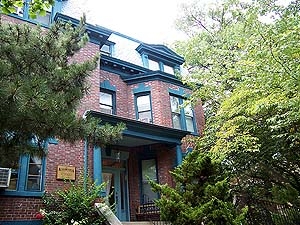 4 Bedrooms | 2 Bathrooms | 8 Sleeps | House
The Kalorama Guest House is borrowing a European tradition. Whether you know us as English Bed and Breakfast, a French hostelle ...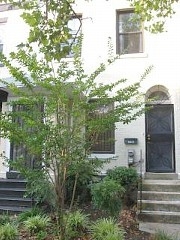 2 Bedrooms | 1 Bathroom | 8 Sleeps | Townhome
Welcome to this gorgeous vacation rental townhome in the heart of the Nation Capital. You could not have asked for a better loc ...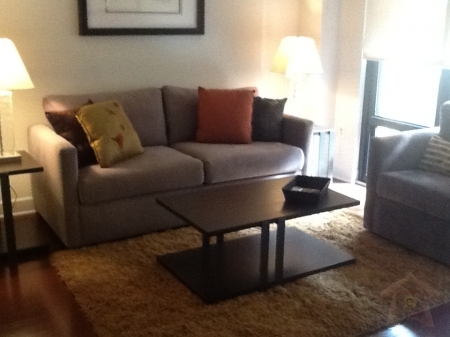 2 Bedrooms | 2 Bathrooms | Sleeps | Apartment
In the heart of Washington, DC. 2 Bedroom 2 Bath apartment with living room sofa bed. Stunning kitchen with granite counter tops a ...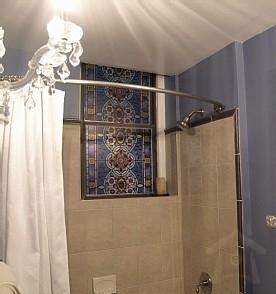 1 Bedroom | 1 Bathroom | 4 Sleeps | Condo
Easy access to all conference and tourist sites, including the White House, Washington Monument, US Capitol, Smithsonian museum ...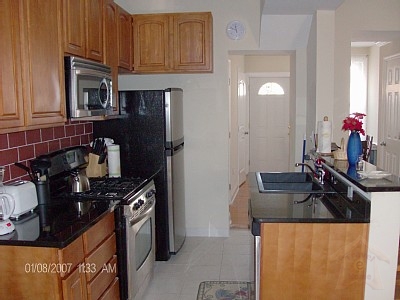 3 Bedrooms | 3 Bathrooms | 9 Sleeps | House
Live in a beautiful and homey 3 BR Holiday Travel House Rental! The Master Bedroom has a den and a queen bed. The second bedroom h ...
Plan your getaway & Search properties

Find the perfect place to stay, from beach houses to cabins to condos and more.

No booking or services fees

Save up to 20% over other website

Contact a few owners directly

Inquire on 3 or more properties to increase your chances of booking.
Find the best vacation rentals by owner in popular destinations
Vacation Homes in Washington
Why Famous
For its rain.
Puget Sound is a fabulous year-round vacation destination for guests of Washington vacation rentals.
The picturesque San Juan Islands are perfect for fishing, kayaking and sailing.
Whidbey Island is a relaxing get-away for guests of Washington vacation rentals.
Attractions for guests of Washington vacation rentals include the quaint Victorian town of Port Townsend, on the western shore of Puget Sound.
Facts Destination
Washington snakes are among the most misunderstood of all animals.
Washington State\'s Legislative Building, completed.
It is the centerpiece of the five historic buildings designed by New York architects Walter Wilder and Harry White.
formally the District of Columbia.
Also known as Washington, the District, or simply D.C.-capital of U.S.
Area Info
Washington is a state in the pacific northwest region of the united states.
Washington\'s climate varies greatly from west to east.
The average annual temperature ranges from 51 °f (11 °c) on the pacific coast to 40 °f (4 °c) in the northeast.
The state has been thought of as politically divided by the cascade mountains, with western washington being liberal (particularly the i-5 corridor) and eastern washington being conservative.
Why Visit
Enjoy the lush greenery and mountains in the Olympic and Kitsap Peninsulas region, with wilderness beaches unlike the rest of the continental United States.
A wide range of activities can be performed here in the outdoors from llama trekking to scuba diving.
Nature enthusiasts will delight in the wealth of parkland, including Mount St. Helen's National Volcanic Monument.
Best Time
Mid and late spring - May, June – or late-summer and autumn.
Transport
Washington has a system of state highways, called state routes.
There are 140 public airfields in washington, including 16 state airports owned by the washington state department of transportation.
Boeing field in seattle is one of the busiest primary non-hub airports in the us.
There are extensive waterways in the midst of washington\'s largest cites, including seattle, bellevue, tacoma and olympia.
Precautions
Washington\'s summer should be avoided.
Humidity and high temperatures may turn July and August very uncomfortable months.
Winter is also a period to avoid, due to the possibility of snow.
Lifestyle
Washington lifestyle mixes a progressive, creative culture with a casual nature. Economic Diversity. Washington's economy is a diverse blend of technology, culture, business.
Independent decisions about your daily routine are consistent and organized; reflecting your lifestyle, choices, culture, and values.
Original basketry styles had been disappearing when European encroachment and colonization at the turn of the 18th century forced drastic lifestyle changes in Makah culture.
Washington state\'s distinctive Northwest lifestyle mixes a progressive, creative culture with a casual nature that makes the state a very attractive place to live, work, and play.