Apulia Vacation Rentals (15 )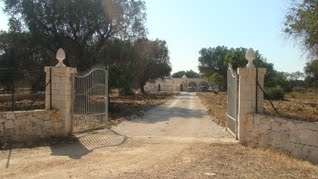 4 Bedrooms | 4 Bathrooms | 10 Sleeps | House
Casa Ucelli can sleep eight people comfortably. The master bedroom has a queen size bed with living room area and private ensui ...
2 Bedrooms | 1 Bathroom | 4 Sleeps | BnB
Description: A short walk from Piazza S. Oronzo and surrounded by the many baroque monuments of the city, we find a narrow lane ...
3 Bedrooms | 1 Bathroom | 8 Sleeps | Apartment
3 Bed roomed vacation rental apartment B3: Bedroom, living room with single bed, kitchenette, bathroom and veranda or balcony. ...
Studio | 1 Bathroom | 4 Sleeps | House
Marubium Private apartments in residence All the comforts of a hotel in the privacy of an apartment ... in the green of the Med ...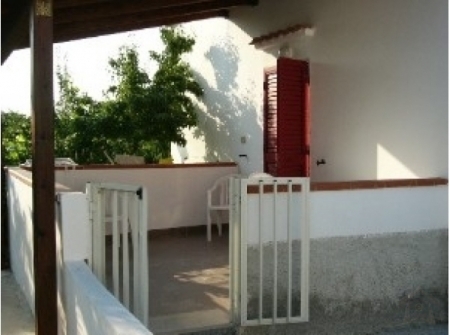 1 Bedroom | 1 Bathroom | Sleeps | Apartment
Il Canto delle Rane is a small family-managed holiday village, situated on the shoreline between Vieste and Peschici. It is loc ...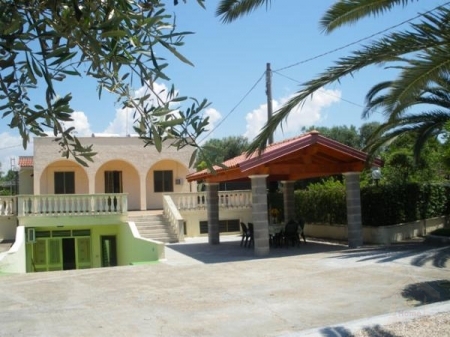 9+ Bedrooms | 4 Bathrooms | 28 Sleeps | Villa
Welcome to a wonderful vacation rental property located in an exclusive and most desirable area of Lecce. This is the perfect loca ...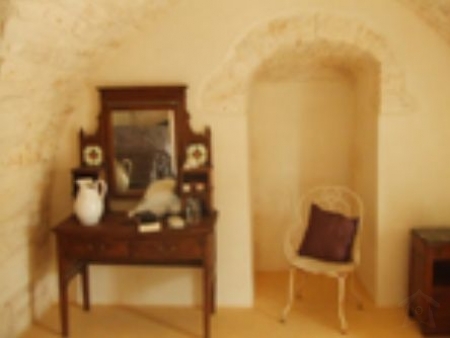 7 Bedrooms | 4 Bathrooms | 14 Sleeps | House
Masseria Il Trappeto is a sensitively restored 17th century olive mill just 1.5km from Ostuni ("La Citta Bianca") a ...
2 Bedrooms | 1 Bathroom | 6 Sleeps | Villa
Casa Cecca is a 1920's property restored to its original beauty in 2007. It has a very well designed front garden, a beauti ...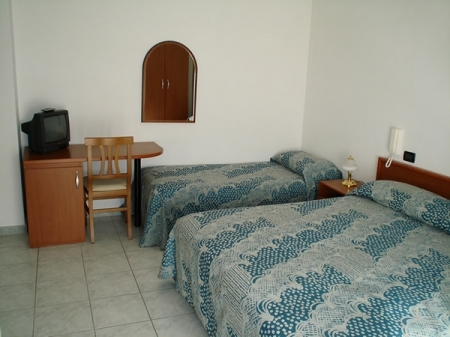 1 Bedroom | 1 Bathroom | 2 Sleeps | BnB
The Hotel "Costa" has 12 rooms all furnished with taste and semplicita and equipped of private bath with box shower, ...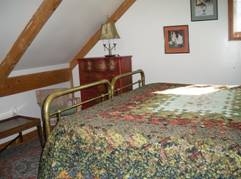 4 Bedrooms | 2 Bathrooms | Sleeps | House
Peaceful and private setting situated on five acres, on Barter's Island in the Boothbay Harbor Region.  From the large ...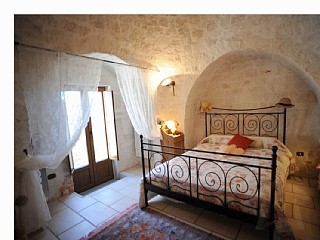 2 Bedrooms | 1 Bathroom | 6 Sleeps | House
Typical Apulian Trulli is a place where time seems to slow down. Elegant and inviting, this beautiful exemplifies hacienda style c ...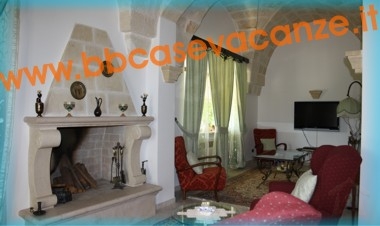 4 Bedrooms | 4 Bathrooms | 8 Sleeps | Villa
Villa Tonia is a villa with pool in Apulia for rent, located in countryside of Fasano, at about 2 km far from the sea (Savelletr ...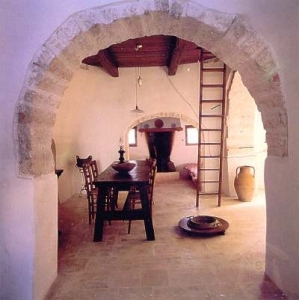 3 Bedrooms | 2 Bathrooms | 6 Sleeps | House
Trullo Antico Holiday House is located inside the premises of the Bari.  Come and stay in the best luxury residential resort ...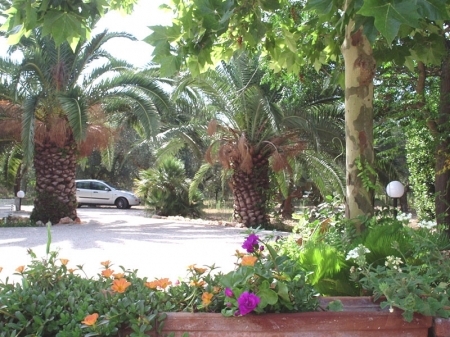 6 Bedrooms | 4 Bathrooms | 15 Sleeps | BnB
Villa Giuliana is the heart of old Lecce and our scrupulously maintained, light-flooded stylish home put you right where you want ...
2 Bedrooms | 1 Bathroom | 6 Sleeps | Villa
Melinda is a detached villa of 130 sqm situated in a quiet residential area of Lido Specchiolla. E 'on two levels. On the gro ...
Plan your getaway & Search properties

Find the perfect place to stay, from beach houses to cabins to condos and more.

No booking or services fees

Save up to 20% over other website

Contact a few owners directly

Inquire on 3 or more properties to increase your chances of booking.
Find the best vacation rentals by owner in popular destinations
Vacation Homes in Apulia
Why Famous
Apulia had always been famous for its grain harvests, olives and wine.
It attracted invaders and traders over many centuries - Greeks, Romans, Byzantines and Saracens, from early to late antiquity.
The most famous site in Apulia is Alberobello, home of the delightful trullo.
Facts Destination
Apulia is a very dry region.
In ancient times only the northern part of the region was called Apulia.
One of the richest in Italy for archeological findings.
Apulia was an important area for the ancient Romans.
Area Info
Puglia, also known as Apulia, is in the south of Italy, the heel of Italy\'s boot.
Capital: Bari
Area: 19,366 km2 (7,477.3 sq mi)
The climate is hot and dry in the summer, and what rain there is falls in the winter months and averages no more than 500 mm per year.
Why Visit
It is a place of dark ancient forests, fishing villages, coastal watchtowers, dazzlingly white limestone cliffs, caves and long, sandy beaches.
Ais a simple dry-stone-walled building with a domed roof topped by a cone.
Best Time
How to reach
By Plane
Ryanair flies directly almost every day from London Stansted to Puglia\'s airports.
British Airways flies from April to October directly from London Gatwick to Bar.
Alitalia from London Heathrow, choose among 35 weekly flights to Rome and 33 to Milan Linate.
Easyjet.com flies from London Gatwick to Milan Malpensa and then from Milan Malpensa to Brindisi and Bari airports.
Transport
The major gateways to the region are Bari \"Karol Wojtyla\" International Airport (BRI) and Rome\'s Leonardo Da Vinci – Fiumicino Airport (FDO), with a connection to Bari.
Puglia has another international airport at Brindisi, called Brindisi Casale.
Bus services are scanty and it can be difficult to find information about public transport.
There are national FS train services which connect most of the major towns with the rest of the Italy.
Precautions
complete and take with you a form e111.

Travellers should take the normal precautions applicable when travelling,
Lifestyle
Culture of Apulia bear profound marks of the Greeks, Romans, Byzantines, Arabs, Normans, Franks, Spanish and other populations which left indelible traces of their presence.
Festival of Jewish Culture in Apulia
Verso il Mezzogiorno a voyage in the Jewish culture in Apulia Region in Italy.