Balearic Islands Vacation Rentals (10 )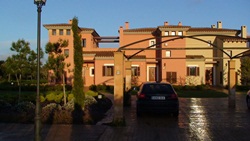 2 Bedrooms | 2 Bathrooms | 6 Sleeps | Townhome
  2 Bedroom, 2 bathroom Townhouse - Sleeps 6 - Marriott quality and service   Welcome to Marriott's Club Son ...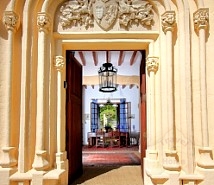 6 Bedrooms | 4 Bathrooms | 20 Sleeps | House
Newly renovated and decorated custom house on the bluff at the mouth of the Majorca. Front house Confronting Ocean, with no roa ...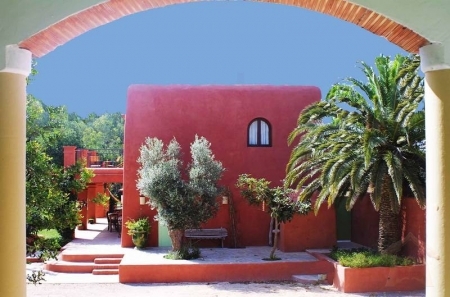 4 Bedrooms | 4 Bathrooms | 18 Sleeps | House
Ibiza is located in the Balearic Islands (Mallorca, Menorca, Cabrera, Ibiza and Formentera). It is 50 miles southwest of Majorc ...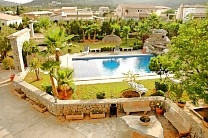 6 Bedrooms | 4 Bathrooms | 13 Sleeps | House
Holiday House SA Palma vacation rental is an authentically restored, architecturally designed, adobe home. From the moment you ...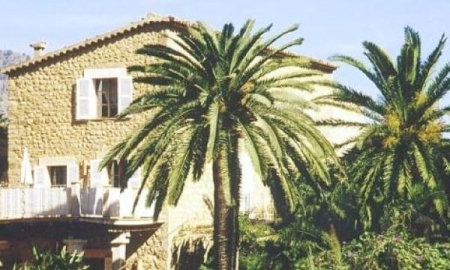 3 Bedrooms | 3 Bathrooms | 6 Sleeps | House
Soller, on the west coast of the isle of Mallorca, is a spot well-known for beautiful tree-lined alleys, expansive citrus orcha ...
2 Bedrooms | 2 Bathrooms | 6 Sleeps | Chalet
These brand new chalet apartments for rent (2 available) are situated in the coastal hideaway of Cala Moli in Ibiza. Just south ...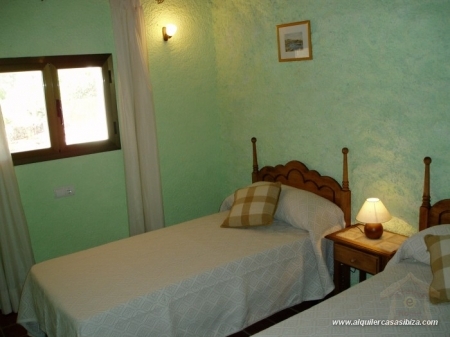 3 Bedrooms | 2 Bathrooms | 6 Sleeps | House
THE HOUSE ARE LOCATED IN THE NORTH-EAST OF IBIZA ISLAND, 3 KMS. FROM SAN CARLOS AND LESS THAN 5 MINUTES FROM THE BEACHES OF AGU ...
1 Bedroom | 1 Bathroom | 4 Sleeps | Apartment
The warm wind, the unique light of the Sun Island and the fragrance of exotic plants already on the journey will take you to your ...
4 Bedrooms | 2 Bathrooms | 7 Sleeps | House
The house is situated on a plot of 30.000 m² completely surrounded by a fence. Set in the heart of the quiet countryside, yet ...
2 Bedrooms | 2 Bathrooms | 4 Sleeps | Villa
Villa Colonya it's a centenary villa situated in the Colonya Valley, in Pollença, Mallorca. The house is surrounded w ...
Plan your getaway & Search properties

Find the perfect place to stay, from beach houses to cabins to condos and more.

No booking or services fees

Save up to 20% over other website

Contact a few owners directly

Inquire on 3 or more properties to increase your chances of booking.
Find the best vacation rentals by owner in popular destinations
Vacation Homes in Balearic Islands
Why Famous
The Balearic Islands are also the most popular destination in the whole of Europe.
In Balearic Islands visit for its beautiful beaches and superb resorts, for a great holiday.
Palma and Manacor's market, which also has attractions for children.
Facts Destination
The islands had a very mixed population.
This wonderful group of islands is divided into Gimnesias (Mallorca, Menorca and Cabrera) in the North, and Pitiusas (Ibiza and Formentera) in the South-West.
There is also a tradition that the islands were colonized from Rhodes after the Trojan war.
The Balearic Islands have been inhabited since prehistoric times
Area Info
The balearic islands are an archipelago in the western mediterranean sea, near the eastern coast of the iberian peninsula.
Area: 4,992 km2 (1,927.4 sq mi).
An autonomous community and a province of Spain, of which the capital city is Palma.
Why Visit
The islands are a favourite holiday haunt of royalty, the seriously rich and famous and package tourists from all over the world.
It has some of the biggest and best nightclubs in the world, attracting big name DJs, a celebrity clientele and hordes of Britain\'s most hardened partygoers.
If you\'re looking for endless miles of uncrowded beaches, delightful fishing villages and historic towns, you\'ve come to the right place.
Best Time
june, july and august are the best months to visit
Transport
It also has radial network of local minor roads, such as those from Palma de Mallorca to Andratx, Manacor, Artà, Cala Rajada and Santanyi.
There are 3 different companies that travel to the Balearic Islands and of course Palma de Mallorca, the main city.
The Ferry companies are:- Transmediterranea, Balearia, Iscomar.
There are three main Airports Eivissa Airport, Son Bonet Aerodrome, Son Sant Joan Airport.
Lifestyle
The islands have plenty of good wines and aromatic liqueurs, such as palo, which is made from locally grown St John's bread (carob beans) and frigola.
There are numerous nightclubs and discos.