Illinois Vacation Rentals (14 )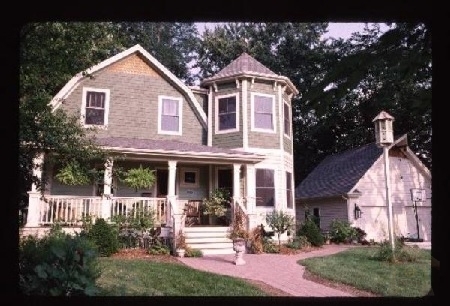 3 Bedrooms | 3 Bathrooms | 6 Sleeps | Farmhouse
The Davis Victorian Farm House is an 1892 landmark home. It is located in beautiful Glen Ellyn, known for its quaint down town ...
1 Bedroom | 1 Bathroom | 6 Sleeps | Cabin
Built in a 200+ year old White Oak, this Grandfather of a tree will delight its visitors with a large branch that extends into ...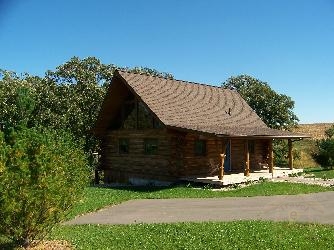 2 Bedrooms | 2 Bathrooms | 4 Sleeps | Cabin
The cabin boasts beautiful woodwork and cathedral ceilings. Snuggle up on the couch and read a book or relax next to the fire! ...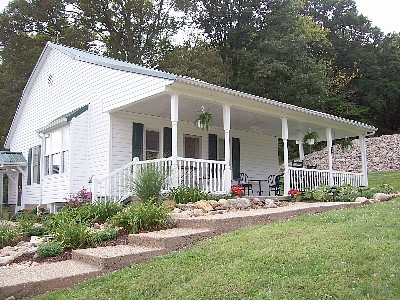 1 Bedroom | 1 Bathroom | 5 Sleeps | Farmhouse
Pheasant Valley Farms offers you your own 4 room farmhouse which comfortably sleeps 4 guests. An additional sleeping arrang ...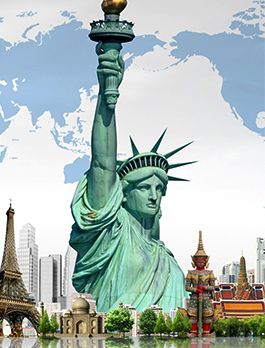 1 Bedroom | 1 Bathroom | 2 Sleeps | Resort
Unwind within a rich decor of cherry and mahogany furnishings, quilted-top mattresses, and panoramic views. Amenities such as t ...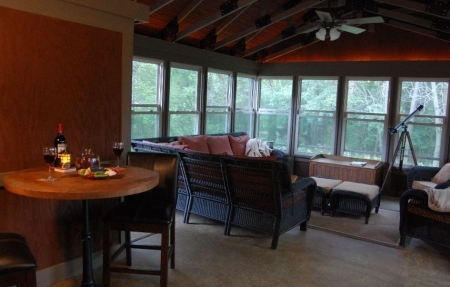 3 Bedrooms | 3 Bathrooms | 6 Sleeps | House
Harvest Home is a 3 bedroom vacational rental home nestled in a secluded area of the Galena Territory.  At Harvest Home ba ...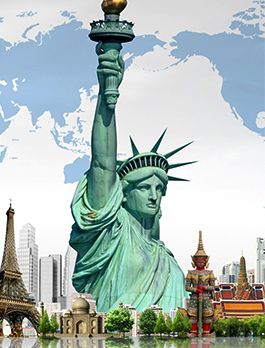 1 Bedroom | 1 Bathroom | 2 Sleeps | Lodge
Welcome to the Econo Lodge, an Effingham hotel near the Cross. The Econo Lodge hotel is conveniently located off Interstate 57 ...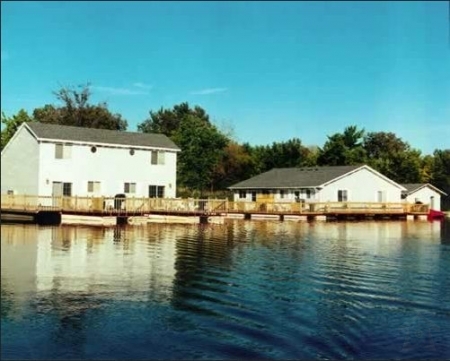 2 Bedrooms | 2 Bathrooms | 6 Sleeps | Villa
Starved Rock Adventures is just 80 miles west of Chicago in the Illinois River Valley and minutes from Starved Rock State Park ...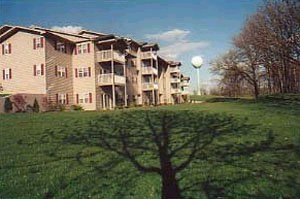 2 Bedrooms | 2 Bathrooms | 6 Sleeps | Condo
Breathtaking views, distinctive design and professionally landscaped grounds set the perfect stage for ultimate comfort. Choose ...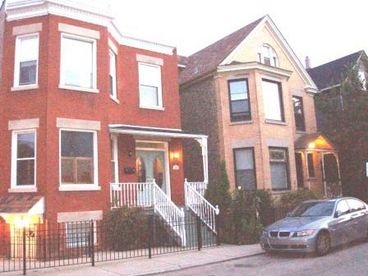 3 Bedrooms | 1 Bathroom | 8 Sleeps | Condo
This family owned condo is located in the Chicago beautifully situated on USA. World Class skiing is just minutes from this cen ...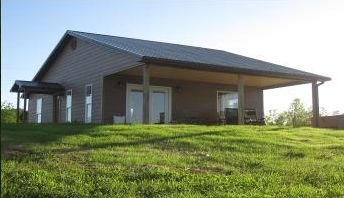 2 Bedrooms | 1 Bathroom | 4 Sleeps | Cabin
Welcome to Pinnon Lake Cabins! Tucked away in the beautiful rolling hills of Southern Illinois, our location rests on the highl ...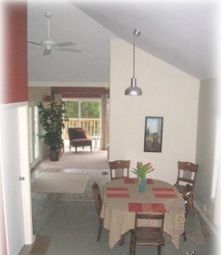 2 Bedrooms | 1 Bathroom | 6 Sleeps | House
Discover the natural beauty of southern Illinois! Visit local wineries and summer or fall festivals. Browse our local orchards for ...
2 Bedrooms | 3 Bathrooms | 5 Sleeps | Condo
Welcome to Apple Canyon Rentals Located in the heartland near Galena, Illinois, our 2 Bedroom Vacation rental condo is located in ...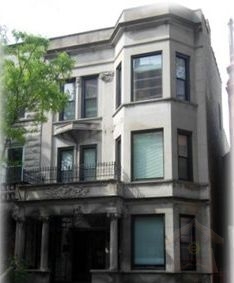 3 Bedrooms | 2 Bathrooms | 8 Sleeps | Apartment
100 year old building completely gutted 2 years ago. Garden level unit..open and airy..with tons of light... granite counters, mos ...
Plan your getaway & Search properties

Find the perfect place to stay, from beach houses to cabins to condos and more.

No booking or services fees

Save up to 20% over other website

Contact a few owners directly

Inquire on 3 or more properties to increase your chances of booking.
Find the best vacation rentals by owner in popular destinations
Vacation Homes in Illinois
Why Famous
You may not think of Illinois when you think of wine, but the state has become the 12th largest wine producer in the country.
With more than 193 vineyards and 70 wineries in the state, there are plenty of varieties to explore.
You can visit the facilities for tastings and tours, and you may even catch a few wine festivals.
Chicago's lakefront park, fine dining, outstanding shopping, and myriad of cultural activities and sports attract visitors from around the world.
The Lake of the Illinois signifies in the language of these Barbarians, the Lake of the Men. The word Illinois signifies a grown man, who is in the prime of his age and vigor.
Facts Destination
Illinois (is the most populous and demographically diverse midwestern state and the fifth most populous state in the nation.

Illinois is an important transportation hub; the port of chicago connects the great lakes to the mississippi river via the illinois river.
Illinois is often viewed as a microcosm of the united states, an associated press analysis of 21 demographic factors found illinois the \"most average state\", while peoria has long been a proverbial social and cultural bellwether.
Area Info
Approximately 66% of the population of illinois resides in the northeastern corner of the state, primarily within the city of chicago and the surrounding area.
Three u.s. presidents have been elected while they were living in illinois - abraham lincoln, ulysses s. grant, and barack obama.
Ronald reagan was born in tampico and grew up within illinois. lincoln is interred at oak ridge cemetery in springfield.
Why Visit
It is a hotspot for both business and pleasure.
Illinois offers two wine trails that make for a perfect road trip.
Guests of Chicago vacation rentals can take in the fabulous views from the top of the Sears Tower and the John Hancock Building, shop on the Magnificent Mile on North Michigan Avenue.
Explore the Navy Pier entertainment complex, and see a variety of outdoor sculpture and superb architecture.
Chicago's world-class museums include the Field Museum of Natural History, the Art Institute of Chicago, and the Shedd Aquarium.
Best Time
Transport
Chicago\'s o\'Hare international airport (ord) is one of the busiest airports in the world, with 59.3 million domestic passengers annually, along with 11.4 million international passengers.
Illinois has an extensive passenger and freight rail transportation network. chicago is a national amtrak hub and in-state passengers are served by amtrak\'s illinois service, featuring the chicago to carbondale illini and saluki, the chicago to quincy carl sandburg and illinois zephyr, and the chicago to st. louis lincoln service. currently there is trackwork on the chicago-st.
Louis line to bring the maximum speed up to 110 mph (180 km/h) which would reduce the trip time by an hour and a half. nearly every north american railway meets at chicago, making it one of the largest and most active rail hubs in the world.
Major U.S. Interstate highways crossing the state include: I-24, I-39, I-55, I-57, I-64, I-70, I-72, I-74, I-80, I-88, I-90, and I-94. Illinois carries the distinction of having the most primary (2-digit) Interstates pass through it among the 50 states. There were 1,248 traffic fatalities on Illinois roadways, the fewest since 1924.
Precautions
Do not go to Illinois in Winter and early Spring, if you don\'t intend to enjoy winter sports and dislike intense chilly weather, snow and heavy precipitation.

You may also want to avoid July and August if you mainly want to enjoy indoor activities, cheap accommodation and fewer crowds.


Lifestyle
Lifestyle offers procedure that address the face and neck.
Illinois presents a rich variety of cultural programs for education and entertainment.
Performance centers and theatres present the world's finest operas, ballets, and plays, and auditoriums host popular performers of music and shows.
Great museums, lectures, and presentations by the world's top scholars enrich both the campus and the community.
Krannert center for the performing arts.
Foellinger auditorium.
Allerton park and conference center.