Disney World Florida is most popular family vacation spot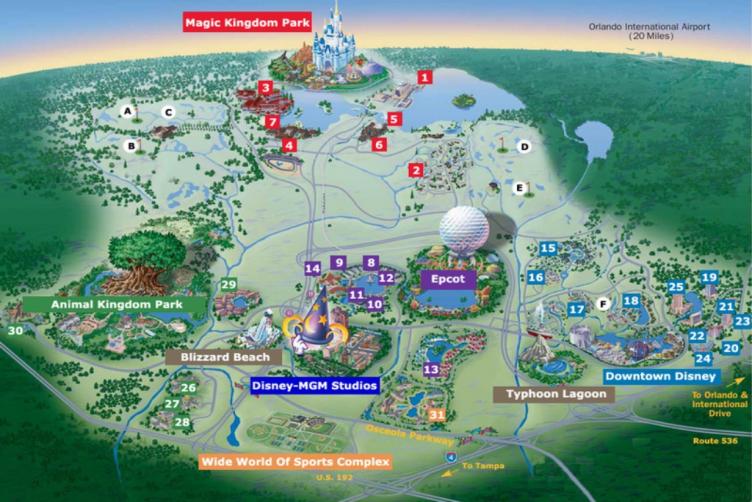 Disney World Area - Orlando is Florida's most popular family vacation spot and A1VH has one of the largest selections of privately owned vacation rentals in the Orlando, Disney area.
There is something for everyone to do in Orlando, starting with the world-famous resort of Disney that consists of four theme parks - Magic Kingdom, EPCOT, MGM Studios, Animal Kingdom, three water parks, more than 20 hotels, eight golf courses and a myriad of attractions. For more relaxation, visit Discovery Cove, a water wildlife park where you can swim dolphins, and relax on a sandy beach.
Disney is home to over 80 exciting attractions, 100,000+ hotel rooms, 39 million square feet of shopping, and close to 2, 000+ restaurants. Year-round moderate climates, pretty scenery, and fun activities make this a terrific place for a family vacation. Located in central Florida, you will also have easy access to beaches on the Atlantic Coast and Gulf of Mexico.
Orlando is a filled with attractions for the entire family. Whether you want to fish, play in a water park, waterski or golf, Orlando has world class vacation facilities and amenities.
Disney can be a terrific place to vacation and gather with friends and family for an exciting time, though it is so large that, If you do not properly plan your vacation, it can end up being a vacation with a bunch of frustrations.
So, make sure to plan your Disney vacation. The key is not to try to do everything, as Disney World is far too big. Pick out a number of parks and attractions to experience and save the ones you miss for your next vacation.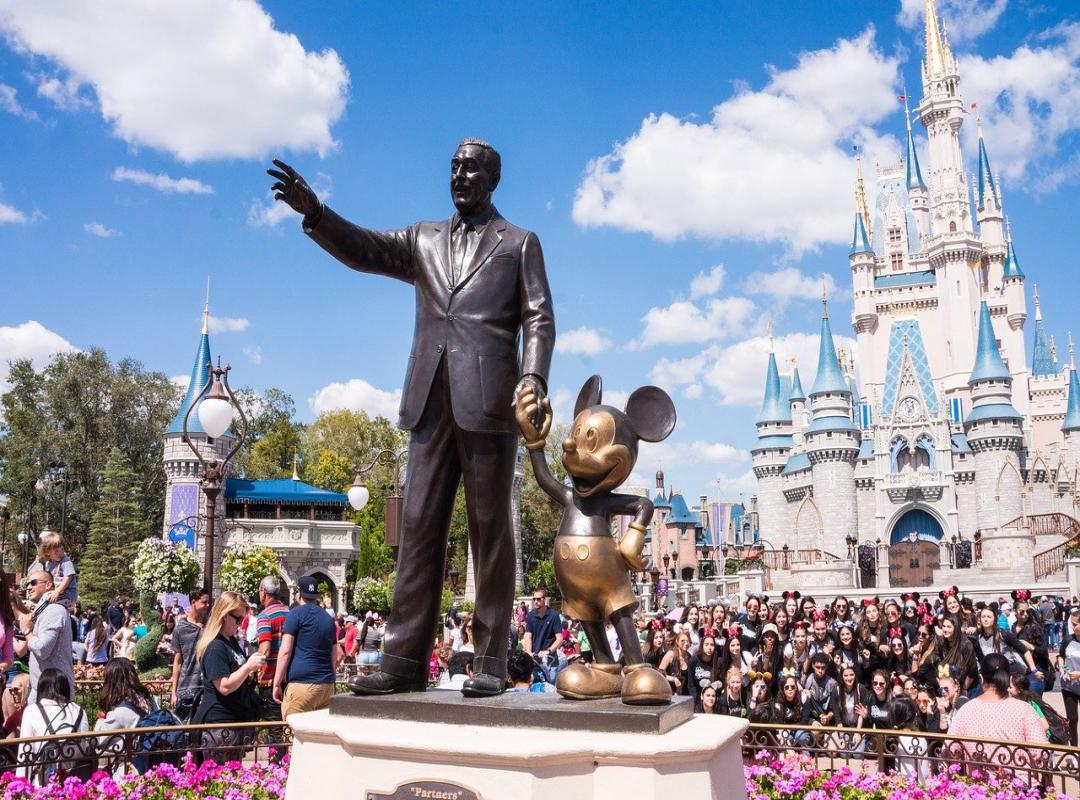 Disney Information
The entire Disney property is approx 50 square miles, 30, 000 acres. It's very well developed now. Magic Kingdom is 107 acres, Epcot is 300 acres, Disney MGM is 54 acres and Animal Kingdom is 600 acres.
FASTPASS - Disney's new system designed to help park-goer's save time queuing is great, you just feed the ticket into the attractions turnstiles and shops in the park and it will assign a time for you to catch your ride without standing in the baking hot sun all day. Then all you need do is jump aboard the express lane and you're there. (Note: this only works on two rides at a time).
Getting Engaged at Disney
Disney has 9 different engagement event packages. Each one offers an exclusive and private romantic setting, a Cinderella glass slipper, a bouquet of roses, sparkling apple cider or champagne & chocolate truffles.
Busiest Times of the Year
Summer time, major holidays, Spring Break and Christmas/New Years are the most crowded times of the year. The least crowded times are January-February (until Presidents Day), September through late October, the first couple weeks of November, and a couple of weeks after Thanksgiving.
The History of Epcot Center
A Visit to Epcot Center during your trip to Disney World is a great way to introduce your family members to several countries of the World including, The United Kingdom, Germany, China, Norway, Mexico, Italy, Morocco, France, and Canada.
Also featured are several educational science venues such as Spaceship Earth, The Living Seas and others.
Make your family visit to Disney World and Epcot Center, even better by staying in a private home or condo rather than in a hotel. With more room to stretch out and privacy for mom and dad, staying in Orlando vacation rentals during your visit just may make your visit over-the-top amazing. Check out these Disney vacation rentals and have lots of fun.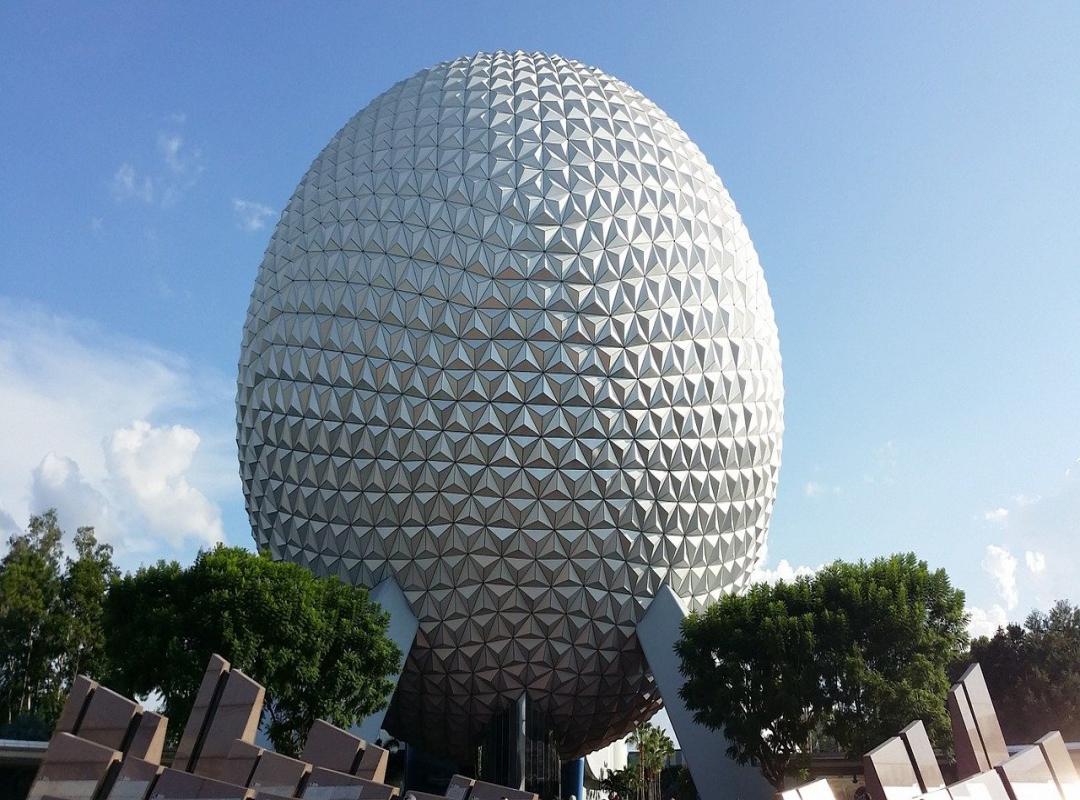 Disney Attractions
With so much to see, make plans in advance. Disney is the number one vacation destination in the U.S. and it is a whole lot more than just the Magic Kingdom. At a minimum plan to spend a full 7 days here.
A sample one week Disney vacation could be planned as follows:
One day at the Magic Kingdom,
Two days at Epcot Center, one for Future World and one for World Showcase,
One day at Disney-MGM Studios,
One day at Animal Kingdom,
One day at one of the water parks, and
One day at Downtown Disney.
And, there are many other attractions in the Orlando area, including : Universal Studios, Sea World, and the nearby Kennedy Space Center.
A Summary of the Theme Parks
Walt Disney World
Walt Disney World has 4 theme parks, numerous waterparks, the Downtown Disney entertainment / shopping / restaurant complex, a number of hotels, golf, and more.
1.) The Magic Kingdom - the original park opened in 1971, the king of theme parks, drawing more visitors than any other.
2.) Disney-MGM Studios - opened on May 1, 1989, is heaven for all film and movie lovers.
3.) The Animal Kingdom - opened to the public on Earth Day, April 22, The Animal Kingdom Park covers 500 acres. Among it's residents are over 1700 animals representing 250 different species.
4.) EPCOT - the experimental prototype "Community of Tomorrow", opened in 1982. Created to "take its cue from the new ideas and new technologies that are now emerging from the creative centers of American industry." The two worlds of Epcot are Future World and World Showcase - both worth a visit.
Other Major Attractions
Universal Studios is known for its innovative rides and attractions that let visitors experience the movies in a whole new way. A visit to Universal is like a trip into the heart of Hollywood.
SeaWorld Adventure Park, Orlando - Opened in 1973, SeaWorld is Orlando's premier marine adventure park offering a large number of animal attractions that include the opportunity to get close to some of the world's most fascinating creatures.
Downtown Disney - Fine dining, distinctive shops wrapped in Disney style.
Kennedy Space Center - The historic home of America's space program.
WATER PARKS
Blizzard Beach is a wonderfully themed water park built around the concept of a freak winter storm dropping snow over the western side of Walt Disney World, just north of the All Star Resorts. The plan is to build a ski resort though it doesn't work The temperatures rise and the ice and snow melt. The ski resort is about to close when the owners see an alligator sliding down the melting slopes and realize they have a water-filled ski and toboggan runs.
Typhoon Lagoon Water Park - 56-acre water park with plenty of fun water rides. Typhoon Lagoon is Walt Disney World's more traditional water park with state-of-the-art water facilities.
Adventure Island has a terrific selection of rides.
Interesting Disney Facts
Walt Disney World is home to Florida's two highest "mountains." In the Magic Kingdom, Big Thunder Mountain rises 108 feet above Frontierland. Space Mountain in Tomorrowland is 183 feet tall.