Asheville Travel Things to Do Places to See and Eat In Asheville NC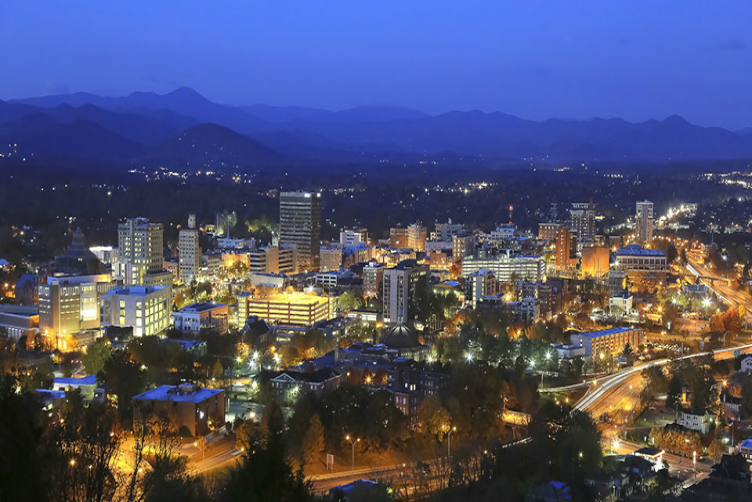 It is the beginning of November and with it, begins the holiday season. Hurray! Just months to go to Christmas and then the much awaited, curse-breaking New Year. Not to mention, the Halloween, Easter and Thanks giving. Phew! So, are you all set for the celebrations yet? Honestly, We are, because We are just so done with the pandemic situation now. Things are improving and so should our quality of life. And that is why; you should be planning a vacation for yourself. We are sure many of us are doing so. The city I have chosen to visit is Asheville, a beautiful city in North Carolina. In case, you choose to visit Asheville too, let us give you an overview of the city.
Asheville is a city in western North Carolina's Blue Ridge Mountains, known for a vibrant arts scene and historic architecture, including the dome-topped Basilica of Saint Lawrence. The vast 19th-century Biltmore estate displays artwork by masters like Renoir. The Downtown Art District is filled with galleries and museums, and in the nearby River Arts District, former factory buildings house artists' studios.
Climate of Asheville:
Asheville, North Carolina gets 44 inches of rain, on average, per year. Asheville averages 10 inches of snow per year. On average, there are 212 sunny days per year in Asheville. September, June and May are the most pleasant months in Asheville, while January and December, inviting heavy snowfall, are the least comfortable months. January has the coldest nighttime temperatures for Asheville with an average of 25.1°. This is one of the coldest places in North Carolina. In case, you are planning to go there in October, let me warn you, that is the driest month of the year with the least amount of rains.
Things to Do/Places to See In Asheville:
Now that you have reached Asheville and found a good accommodation, you need to know what to do here and what all places you should see. Here are a few sites I suggest.
Helen's Bridge: The arched bridge is made of quarried stone and was constructed in 1909 to provide access to the nearby Zealander Mansion. The legend speaks of a woman named Helen who lived at or near the mansion with her beloved daughter. After Helen's daughter died in a fire, the distraught mother hung herself from the bridge. Her anguished spirit is said to still appear when her name is called, although people who have attempted to raise the spirit have reported that their car will not start when they try to leave. Whoa! Scary, isn't it? Visit once
Biltmore Estate's Secret Passages: George Washington Vanderbilt III's late Gilded Age mansion was designed with unbelievable opulence and grandeur. Along WITH 35 BEDROOMS, 43 BATHROOMS, 65 fireplaces, and nearly 180,000 square feet, it was also designed with several concealed doors, hidden passageways, and secret rooms, which blend in seamlessly with the decor so that they are not noticeable to the untrained eye. In the late 19th century, these behind-the-scenes spaces were used to provide the Vanderbilts and their guests with some added privacy, or to conceal the movement of servants moving in and out of the mansion's common spaces. A MUST VISIT
The Asheville Pinball Museum: Have over 30 vintage tables and more than 20 classic video arcade games to admire, but that's not even the best part. Located in the old Battery Park Hotel in downtown Asheville, the Museum makes its visitors a pretty sweet deal: one entry fee to let you in the door, and the flipper, buzzer, flashing world inside can be your pinball playground, no quarters needed. If you love gaming, do visit this place.
Asheville Mystery Museum: Houses a collection put together by Joshua P. Warren, a paranormal investigator in the Asheville area. It is worth the time to visit, especially to see the impressive photos of unexplained mysterious photos of supposed paranormal phenomena as well as pieces that illustrate the stories. However, keep in mind that the museum is only opened at the end of the ghost tours given by Haunted Asheville (also run by Warren), which offers guided walking tours of the town filled with history and mystery. Chilling, isn't it?
Basilica of Saint Lawrence, Asheville: This rare basilica nestled right in downtown Asheville is an architectural marvel, inside and out.
Folk Art Center: located in the woods at milepost 382 of the Blue Ridge Parkway, Asheville's Folk Art Center is an extraordinary exhibit of locally made arts and crafts. An eclectic rainbow of beautiful mountain art illustrates the significant role that craftwork has long played in the Southern Appalachians. The center's three galleries showcase an assortment of woodworking, jewelry, glass-making, pottery, sculptures, quilts, paintings, and other items. The center also hosts demonstrations of rare and near-forgotten crafts that once thrived in the mountains, such as weaving, cabinetry, and broom-making.?Fleetwood's: It is not an ordinary chapel; it is a wedding chapel, vintage clothing shop, and bar all under one roof. Beautifully made, it is once to be visited.
Pritchard Park Drum Circle: EVERY FRIDAY NIGHT (except during the winter months), dozens of drummers congregate on the steps of Pritchard Park in downtown Asheville for an impromptu public jam session. A free-flow rhythm of congas, dun duns, shakers, djembes, and other percussion instruments fills the air for the next several hours, attracting a crowd of delighted dancers and bemused spectators. The spontaneous drum circle starts around 6 p.m. in Pritchard Park, from April to October and is a beloved local tradition that does its part to "keep Asheville weird." The custom started in 2001 with about 10 drummers, and has grown over the years into a community mainstay. The city's cultural diversity is on full display here, as people from all walks of life come to enjoy the music and take in the scene.
The Haywood Street Fresco: Tells the story of the Haywood Street congregation, nicknamed affectionately "Holy Chaos," from its beginnings as just an idea, to a community creating relationships across societal divisions. This ancient art form was used to capture the lives and struggles of the Haywood Street ministry.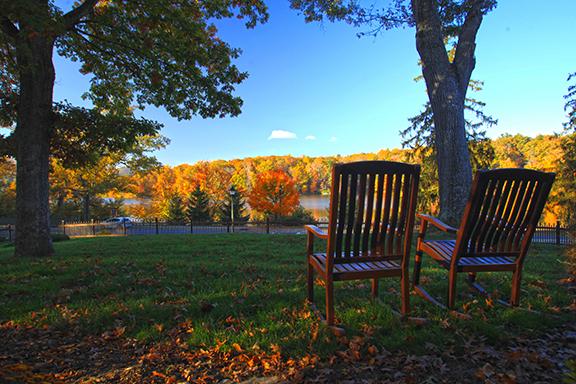 Places To Eat In Asheville:
Cúrate: It's a happening Spanish tapas restaurant and bar housed in a 1927 bus depot.Chef Katie Button takes diners on an edible journey through prized Spanish small plates. With a literal translation of "cure yourself," Cúrate will no doubt cure snack attack cravings with its hyped charcuterie bar. Think cured meats, Spanish cheeses and a sinful dessert list, with a cool, curated list of vermouth, sherry and cider on tap. The restaurant side offers more filling items like paella, sandwiches, grilled meats and fried delicacies.
Sovereign Remedies: an inventive American fare in a well-lit space that resembles an old-school pharmacy.Go for the best cocktail creations in Asheville, but stay for the food. Chef Graham House has a way of reinventing the wheel by turning simple, locally sourced ingredients into edible pieces of art. Monday's Recession-Proof Mixology (RPM) offers budget-friendly classic cocktails and a late-night food menu while Whisk(e)y Wednesdays showcase interesting libations with, you guessed it, whiskey. Brunch is an affair to remember, with classics like buttermilk waffles, steak and eggs and seasonal omelets.
Rhubarb: This rustic, chef-driven restaurant in the heart of downtown will satisfy even the pickiest vegetarian's palate. Chef John Fleer livened up the city's dining scene with a menu of beautiful dishes that give diners a true sense of place. Expect to see a hefty list of North Carolina cheeses, an entire "eat your vegetables" section and Southern-inspired bites with a culinary twist. It's wise to sit at the chef's table, order a beer from the ever-changing beer list and glimpse into the open kitchen to view where the magic happens.
The Admiral: A fine dining restaurant with dive bar vibes, situated in a cinderblock building. The West Asheville restaurant has been around for over a decade and continues to keep on the forefront of what diners want: delicious food. Its chill atmosphere, romantic lighting, minimalistic interior and a globally inspired ever-changing menu of small, is what draws in the crowd. An amped up wine list is just the cherry on top.
Sunny Point Café: A farm-to-table comfort food spot known for its breakfast service that will nurture a hangover. Family-owned and operated, this locale has folks cueing up in the mornings for a solid start to the day. Cure a hangover with comfort food staples like shrimp and grits or the epic huevos rancheros alongside a 16-ounce Mega-Mosa (a giant mimosa), or keep it healthy with a breakfast salad (yes, this is a legit thing in these parts). If the wait is long, enjoy a cup of ethically-sourced coffee in the picturesque garden.
Gan Shan Station: This hip international eatery inside a vintage gas station is a favorite of local chefs. Chef Patrick O'Cain, an Asheville native, whips up visually stunning East Asian dishes like dumplings, ramen, Korean fried chicken and more, in a no-frills former gas station. Lunch features a more mainstream, straight forward menu (check out the dumpling boat, where you pick 20 dumplings of choice) and dinner service takes it to next level. Tuesday's build your own ramen night is a popular evening for locals.
Hole Doughnuts: This tiny doughnut shop has some of the South's best doughnuts. The menu is simple and easy to navigate. Pick from one of four doughnut flavors (including a seasonal option that changes weekly), grab a cup of PennyCup Coffee and wait (im)patiently while they're fried to order in front of you. You'll be pleasantly surprised when the time comes to devour a hand shaped, piping hot treat that eats more like brioche pastry than a basic doughnut.
12 Bones Smokehouse: This smokehouse in the River Arts District offers up finger licking' good barbecue and tasty sides. First off, the River Arts District is all the rage right now. Secondly, you're in the South, so barbecue is a must. Roll up your sleeves and dive into drool worthy ribs that are smoked slowly over hardwood for hours and doused in either Cheer wine or blueberry chipotle sauce. For a lighter intro, dabble into the side plate (pick four) and the "just a taste" meat menu. Bonus: The Wedge at Foundation is just across the way if craft beers are your thing.
White Duck Taco Shop: A no frills, super affordable taqueria with seriously good eats. It's cheap, plus the tacos are innovative and there are several locations throughout the city due to popular demand. Fillings are quirky but appetizing and everything is a la carte, so bring a crew of friends and order multiple items to taste it all—and obviously wash it down with a local beer or two.
So, Happy visiting Asheville! And do write your comments.