The Ultimate Colorado Vacation Guide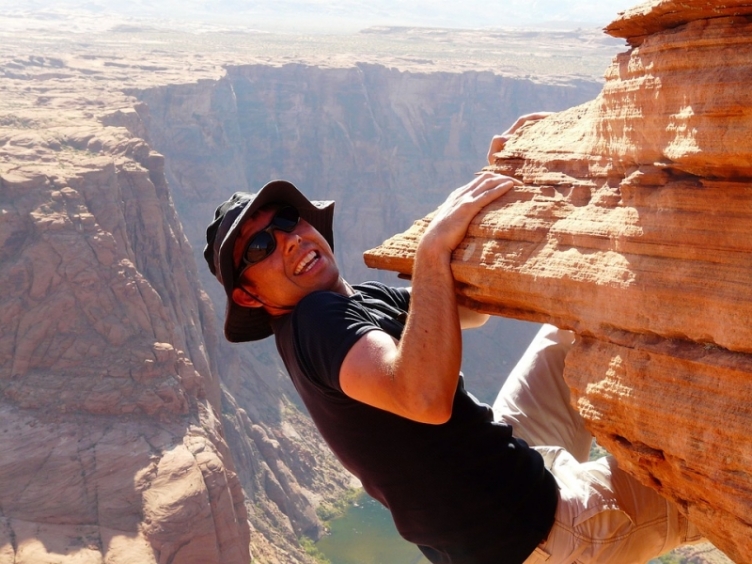 Rich with culture, replete with nature, and abundant in entertainment and outdoor activities, Colorado is a vacationer's dream come true. Located in the Rocky Mountain region, Colorado is also known as the Centennial State. It is the 8th largest U.S. state with a total land area of 103,730 sq.mi, and is bordered on the North by Wyoming and Nebraska, on the East by Nebraska and Kansas, on the West by Utah and, on the South by Oklahoma and New Mexico.
The climate of Colorado is quite different from the other U.S states and is dramatic and interesting with variations from one region to the other. According to the Colorado Climate Center, the climate of Colorado is made up of dry snowy winters, windy springs, hot and humid summers and pleasant falls.
Colorado's natural beauty is awe-inspiring and is truly breathtaking. One can find lakes, rivers, waterfalls, canyons, caves, hot springs, national parks, and the Rocky Mountains. Popular lakes include Grand Lake, Steamboat Lake, John Martin Reservoir and Barr Lake which is known for its bird-watching opportunities. Other natural wonders include the Rocky Mountain National Park which offers great hiking, boating and wildlife watching opportunities while providing great views of the Colorado Rockies. Colorado is also home to America's only mountain zoo, Cheyenne Mountain Zoo that has giraffes, apes and many more animal species.
Denver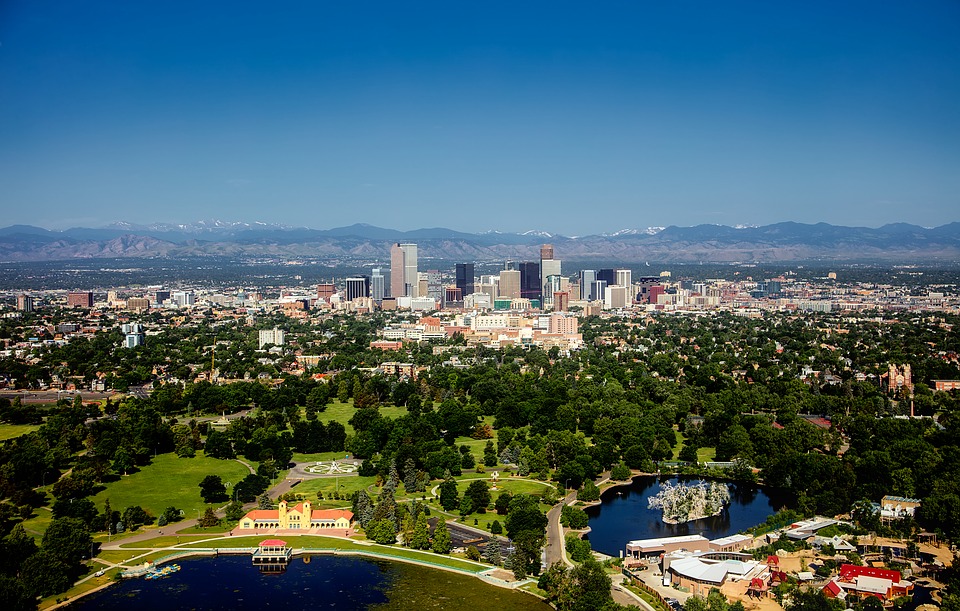 Denver is the capital of Colorado and as such is a very popular tourist destination. According to Denver's official website, Denver was not built on a railroad, road, lake or river. It was just the place where the first few gold flakes were found. Moreover, to begin with, there were three different towns that made up Denver. In 1859, it is said these towns dropped their names and merged with Denver in exchange for a barrel of whisky. Also known as the Mile High City, Denver has plenty of entertainment and activities that appeal to everyone. Art and history lovers will enjoy the Denver Art Museum, the U.S.Mint, LoDo Historic District, Denver Museum of Nature and Science and Buffalo Bill Museum and Grave. Families can bring their kids to the Denver Zoo, and shoppers will find a rich assortment of retail stores in Cherry Creek Shopping District, the 16th Street Shopping Mall, and Larimer Square. Dining is a delight in Denver, and restaurant-goers can take their pick from all-American, Asian, French and other exotic cuisines. Some of the best places to dine include Lola, Osteria Marco, Root Down, Vesta Dipping Grill. The nightlife in Denver is booming, and one can choose from clubs such as Tracks, La Rumba, Vinyl and The Church. During the year there are plenty of festivals and events that light up Denver's calendar, such as the Colorado Renaissance Festival, Colorado Shakespeare Festival and the Colorado State Fair, which are all held in August. Visitors can also enjoy the Great American Beer Festival in September, the National Western Stock Show in January, the Denver Arts Week in January, and many other entertaining shows and festivals throughout the year. Denver is also a great choice for sport lovers, offering skiing, snowboarding, biking, and hiking. Winter Park and Loveland are popular skiing and snowboarding destinations in Denver. In addition, it is home to eight professional sports teams for baseball, basketball, hockey, lacrosse, football, soccer and rugby.
Colorado Springs
Colorado Springs is the second most populous city in Colorado and probably, the most recognized after Denver. The city is located at the base of Pikes Peak, one of the most popular American mountains. The city is popular with tourists and has a variety of attractions. Some of these include the Cheyenne Mountain Zoo, Cave of the Winds, Seven Falls, Garden of the Gods and Manitou Cliff Dwellings. Shopping is also a joy in Colorado Springs, and one can find some great selections at Chapel Hills Mall, Citadel Mall, as well as at the Downtown Colorado Springs Partnership. Eating out is fun and interesting in Colorado Springs, as there are a variety of cuisines to choose from. Sample American favorites at Bird Dog BBQ or have some sushi at Bara Sushi and Grill. Drink up at Carlos Miguel's Mexican Bar or indulge in an elegant and sumptuous Sunday Brunch buffet at Lake Terrace Dining Room. Events and festivals add to the charm of this city, and one can find concerts, art shows, plays and a lot more that entertains both local people and tourists alike. The Annual Newhoma Music and Mountain Festival offers a blend of food, beer and music with hiking, biking and yoga. Popular hotels include The Broadmoor, Crowne Plaza Hotel, Cheyenne Mountain Resort and Marriott Colorado Springs. Travelers looking for affordable yet comfortable options, can choose from Best Western Academy Hotel, Fairfield Inns and Suites and Rainbow Motel.
Lakewood
Lakewood is the third largest city in the Denver metro area and provides one of the most spectacular views of the Rockies' foothills. It is known for its 38,000 sq.ft Cultural Center and therefore, is host to a variety of cultural and entertainment programs. Lakewood also has over 90 well-maintained parks, with Bear Creek Lake Park being the most popular. Like other cities of Colorado, Lakewood too has something in store for everyone. Adventure lovers will enjoy dirt biking, hiking the trails and exploring the Green Mountain Space Park. Families will love spending time picnicking or fishing in the lake or shopping at the Lakewood Plaza and the Colorado Mills Mall. Sports enthusiasts can enjoy a session of golf at the Fox Hollow Golf Course and the Homestead Golf Course. Stay options include five star hotels like Courtyard by Marriott Denver Southwest, and the Sheraton Denver West. Budget and family-friendly places include the Best Western Denver Southwest, and Extended Stay America Denver offers long term stays. Foodies will love dining out at the familiar Applebees®, relishing the Italian cuisine at Carino's, Olive Garden, Mark and Isabella, and digging into steaks at Simms.
Aurora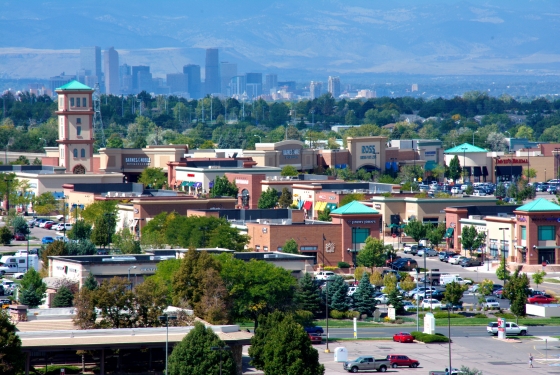 Aurora originally developed as a military town with airfields and an Army Hospital, but has grown over the years into a center for academics and healthcare, and has become a tourist hotspot. Located between the front range of the Rockies and the eastern Colorado plains, Aurora has plenty for everyone to do and see. There are parks, trails, golf courses and reservoirs for boating and fishing as well as a buzzing nightlife and club scene, plenty of restaurants, hotels and shopping outlets for travelers with varied interests. Check out walking trails such as High Line Canal, Sand Creek Greenway, Utah Park. Spend time playing golf at beautiful courses such as Aurora Hills Golf Course, Saddle Rock Golf Course and Meadow Hills Golf Course. Aurora is a food lover's paradise with restaurants offering cuisines as basic as American to as exotic as Hawaiian and German. Find American favorites at Bennigan's Grill and Tavern, Hawaiian offerings at Rumbi Island Grill, or Italian delights at Tonti's Italian Restaurant. Shoppers can treat themselves at the Town Center, which has over 125 specialty stores along with dining and entertainment options. Popular names include Macy's, Victoria's Secret, Bed and Bath as well as Sears and JCPenney. The other shopping paradise is Southlands Shopping Center, which has close to 100 stores and restaurants, and a cinema, making it an ideal way to spend the day. Aurora has a good variety of hotels ranging from Best Western Gateway Inns and Suites, to Marriott and Hilton Garden Inn.
Fort Collins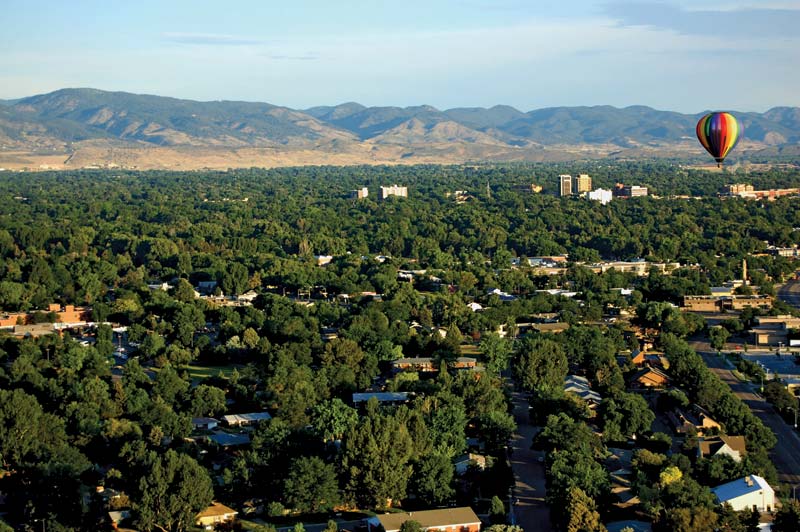 Fort Collins is situated 64 miles north of Denver and is the gateway to Northern Colorado's Rocky Mountain National Park. The city has been named as one of the Distinctive Destinations for 2010 by the National Trust for Historic Preservation, and Money Magazine named it one of the best places to live. Although the city is called Fort Collins, it has never really had much of a military background. However, the city has a rich history and there is plenty of activities for visitors. Must-sees include the Fort Collins Museum and Discovery Science Center and the Old Town Historic District, offering a wide selection of bookstores and shops. The city is also home to Colorado State University, which accounts for a lively bustle of students and a variety of entertainment options. Beer drinkers will enjoy the tours and free samples offered by the various breweries, especially the Anheuser-Busch Brewing Co. Food lovers can dig in at Back Country Provisions, the award-winning Beau Jo's Colorado Pizza, or savor Italian cusine at the family-owned Bissetti's Ristorante. Fort Collins is the 2nd largest producer of beer in Colorado and hosts the Annual Colorado Brewers Festival in June. Sports enthusiasts and outdoor adventurers can find golf courses, fishing reservoirs, off-road driving, hiking, biking as well as boating and swimming. Accommodations are not a problem, as everyone will find a hotel within their budget and to suit their needs. Accommodations range from comfy bed and breakfasts such as Edwards House Bed and Breakfast to upscale, modern hotels like the Hilton and Marriott.
Boulder
Named as the best city in the nation for outdoor sports by Outside magazine, Boulder was originally a mining town. It sits at the foothills of the Rocky Mountains and is sunny, bright and beautiful. Today, with its sophisticated shopping complexes such as the Pearl Street Mall, the flagship campus of the University of Colorado and elegant hotels, Boulder is a vacationers paradise. The city is also home to Naropa University, the only accredited Buddhist university. Boulder offers a lot to sports enthusiasts with 45,000 acres designated for hiking, biking, kayaking or simply, walking. The Lookout Mountain has a steep and winding road, well-maintained picnic areas, a restaurant and hiking trails, making it ideal for walkers, families and cyclists. The Eldora Mountain Resort provides excellent skiing, snowshoeing and snowboarding opportunities in the winters. Sale of season passes and programs begins in August. Events and festivals set the campus town abuzz, and tourists can enjoy the excitement of the Annual Boulder Creek Hometown Fair that showcases arts and crafts exhibitors in September, the to Boulder Fall Festival in September, and the yummy annual First Bite Boulder held in November. Dining out is never a problem in Boulder, and tourists can choose from a diverse collection of casual eateries such as BJ's Pizza Grill and Brewery, Boulder Beer Company, Jill's, and fine dining restaurants like Frasca, L'Atelier and Salt. Boulder also has fabulous hotel accommodations. Tourists can choose from family-friendly bed and breakfasts like Briar Rose Bed and Breakfast to plush, luxurious hotels and resorts such as the Boulder Marriott, Boulder Outlook Hotel, Holiday Inn, Homewood Suites, St. Julien Hotel and Spa and many more.
Aspen
Known to be the favorite destination for ski lovers and the rich and famous, Aspen has a lot to offer to everyday travelers as well. Located at nearly 8000 ft., Aspen is a mountain town and has been regularly rated as one of the best ski destinations in the world. While winters are the most popular, Aspen is frequented by tourists all through the year for the variety of attractions that it offers. There are a broad range of outdoor activities for everyone. From bicycling, hiking to hot air balloon tours, dog-sledding and horse-riding, adventure can be found all over, and throughout the year. Aspen offers fantastic shopping outlets, as one can browse through international fashion houses on Galena Street, make use of personal shoppers, or enjoy the boutiques and stores in the city's pedestrian shopping malls. Families with kids will enjoy shopping at New Jammies, while lovers of antiques can take their pick from stores such as Alpen Antiks and Daniels, and Daniels and Daniels. Sport lovers can find a large variety of equipment at Four Mountain Sports stores. Dining in Aspen is renowned the world over and one can choose from American, Austrian, Asian, French, Italian, Japanese and many other international cuisines. Aspen has rustic lodges, plush hotels, warm bed and breakfasts as well as homes available for rent for tourists and travelers. Popular picks are Annabelle Inn, Comfort Inn and Suites, Hotel Lenado with its hand-carved beds and roof deck Jacuzzi as well as L'Auberge D'Aspen with its welcoming cottages.
These are just some of the wonders of beautiful Colorado, a state filled with rich history, thrilling adventures and abundant entertainment options for everyone.