Top Things You Need to Know When Planning a Trip to San Diego!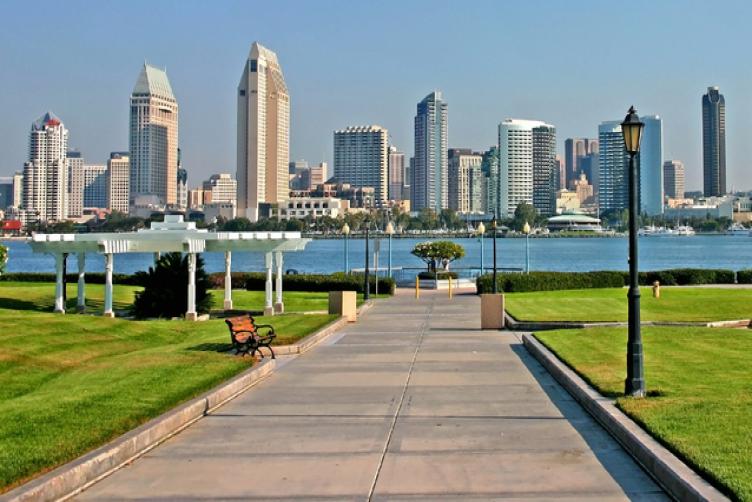 Are you thinking of planning a beach vacation in San Diego with the family this summer? If so, here's a most helpful list of things you need to know to do it right.
1. The San Diego Zoo
Like most visitors, if your planning a trip to San Diego, it's bound to include a trip to the world famous San Diego Zoo. While it is an absolute must see, there are a number of things you can do to get the most out of what the Zoo has to offer and not drain your wallet in the process.
Make Time
The Zoo recommends that you allot at least a half a day (up to one full day) to see all that the Zoo has to offer.
Early Attendance
It can be very disappointing to visit the Zoo and not actually get to see many of the animals because they're sleeping or relaxing after breakfast. To maximize your animal viewing odds, the Zoo recommends early attendance – the earlier the better – to see the animals when they're most active.
Avoid the Traffic
Because the Zoo is such a popular attraction, you'll never be alone; however, there are some visiting times that are slower than others. Although the summer is a peak season (fall through spring are the slowest seasons), you'll notice a slight dip in traffic on weekdays and early mornings.
Bring Your Own Food
Although the Zoo offers a number of food and beverage options, it can be very expensive – especially when feeding an entire family. That said, take advantage of the bring your own food option. Unfortunately, no coolers are allowed but feel free to bring a sack lunch for all.
Zoo Sleepovers & Campouts
If mom and dad would like to get away from the kids for an evening, the Zoo offers various themed sleepovers and campouts! All Zoo sleepovers include a Zoo tent to sleep in, a free take-home gift, dinner, an evening snack and a hot breakfast. Limited Availability.
Lastly, don't forget where you parked!
2. Family Friendly Beaches
There are very few places in the United States that offer such pristine beaches as San Diego. Whether you're looking to picnic with the family or simply soak up the sun, there are a number of beaches to choose from but some are more family friendly than others.
Encinitas
Known as one of the flagship beaches in San Diego, Moonlight Beach in Encinitas offers many family oriented amenities including picnic areas, fire pits, volleyball courts, bathrooms, a new playground and of course, beautiful beaches.
La Jolla
The La Jolla area offers two very family friendly beaches: La Jolla Children's Pool and Shell Beach. The children's pool is home to real sunbathing seals while Shell Beach has been known for its dolphin sightings. Either way, the kids will be able to run-free.
Coronado Silver Strand
Aside from the ample parking, Coronado Silver Strand has sloping shorelines that offers privacy and make this beach extra safe for children to roam free.
Del Mar
Also known for its group-oriented amenities is the beach at 15th Street in Del Mar. In addition to the miles of beaches, there is a grass area up above with a playground and multiple tables. Whether you're above or below, it's a great place to bring a group of adults or ruff-and-tumble kids.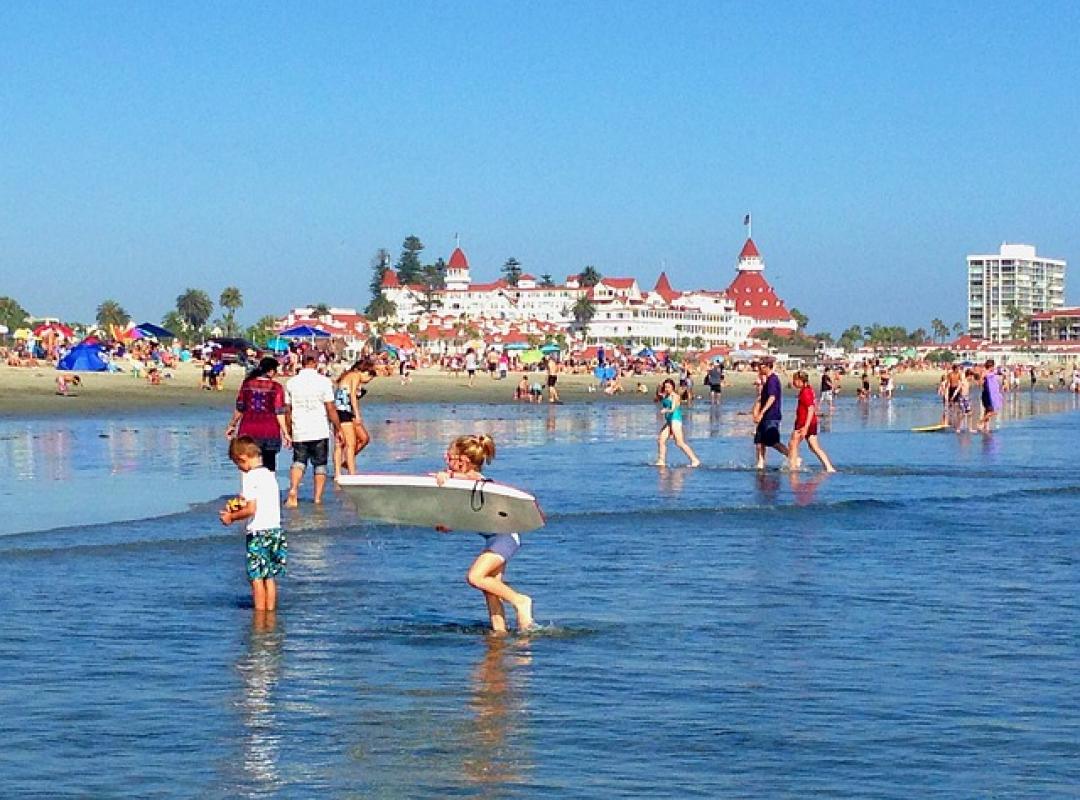 REMEMBER: As of January 2008, alcohol is no longer allowed on San Diego beaches. If you want to enjoy an adult beverage, you'll have to dip into one of the many restaurants and bars in the surrounding area.
3. SeaWorld
Much like the San Diego Zoo, SeaWorld is also a must see attraction for anyone visiting San Diego. Here are a few things to know about SeaWorld and how to get the most out of the unique underwater experience.
Make Time
The folks at SeaWorld recommend that you allot about 6 hours or more to soak up all that the facility has to offer.
Best Time to Visit
Much like the Zoo, the summer is the peak season so crowds will be plentiful; however, you can enjoy slightly smaller crowds on weekdays and early mornings.
As a bonus, because sea creatures don't sleep like their land dwelling counterparts at the Zoo, their isn't necessarily a time of day where the animals are more active than others; however, if you're looking to feed the animals, they only eat at designated times during the day so you'll want to check the schedule in the morning and secure your spot next to the water when the time comes.
Waterproof
Between your camera and your clothing, at SeaWorld, you're bound to get wet. Plan accordingly; bring a waterproof camera and clothes that won't be ruined by a little sea water.
Animal Interactions
While the Zoo might let you directly interact with the wildlife, SeaWorld offers a couple ways to have an unforgettable hands-on experience. Between their jovial Beluga whales and their friendly dolphins, it's easy to get up close and personal with the animals – you can even feed them by hand!
Adventure Camps
SeaWorld offers a number of day camps, sleepovers and group adventure camps that can be fun for the whole family. The camps are a safe and fun way to learn about aquatic life and finally get a chance to sleep next to a shark.
Dodge the Crowd
If you're on a tight timeline, you can make your day run much quicker by breezing through the main exhibits while the majority of the crowd is huddled at an afternoon show.
4. Where to Eat
The city of San Diego is well respected for its eclectic cuisines; however, picking a restaurant, without any prior knowledge of its reputation can be risky. Knowing this, below is a list of the best restaurants in their category, according to San Diego Magazine.
Best Pizza – Bronx Pizza
Pizza is a great way to feed an entire family for relatively cheap and Bronx Pizza is an icon in the community for great New York style pies.
Best Kid-Friendly Restaurant – Corvette Diner
Diners are a great way to please everyone – they offer a bit of everything and Corvette Diner is just that, an expansive menu with a casual, 50s throw-back atmosphere.
Best Burger – Burger Lounge
Who doesn't love a good burger? Set apart by their tagline, Burger Lounge does a common thing, uncommonly well.
Best Mexican – Fidel's Little Mexico
No secrets about it, when you're in such close proximity to the Mexican border, you're bound to boast the best Mexican Food in America and Fidel's Little Mexico is the leader of the San Diegan pack.
Best Breakfast – The Mission
If it's breakfast you're seeking, The Mission is the place to be. They'll help you fuel up for your long day at the Zoo or at SeaWorld.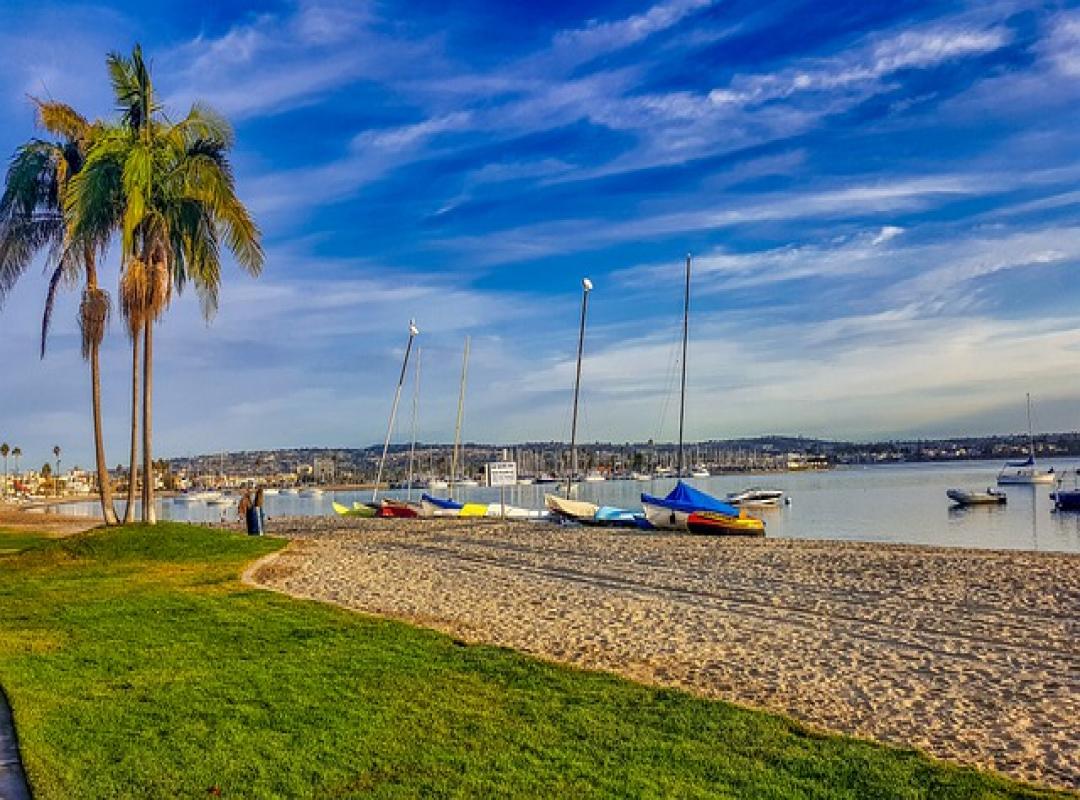 5. Where to Sleep
On top of being an affluent community, San Diego is also a tourism powerhouse known for its constant sunshine and many theme parks and attractions; therefore, the cost of hotels is substantially higher than most destinations in the United States. Rather than spend your entire vacation budget on hotel lodging, look into a private vacation rental as a more affordable place to stay – a private home, condo, cottage or luxury villa that will lower your bill without lowering your standards.
You're in Luck! A1VacationHomes.com is a directory that features some of the most unique
San Diego vacation rentals
(Carlsbad, Encinitas, Escondido, Oceanside, Imperial Beach, La Jolla, Mission Beach, Pacific Beach, Solana Beach, Mission Bay, Coronado) properties listed directly by the owner, it allows you to bypass the middleman, thus saving you up to 30% on rental rates. Mission Beach rentals are a great option or you may prefer further North like Oceanside vacation rentals or maybe
La Jolla vacation rentals
We hope you have found this white paper beneficial. If you have any questions please call us or email.